Global Casting Information :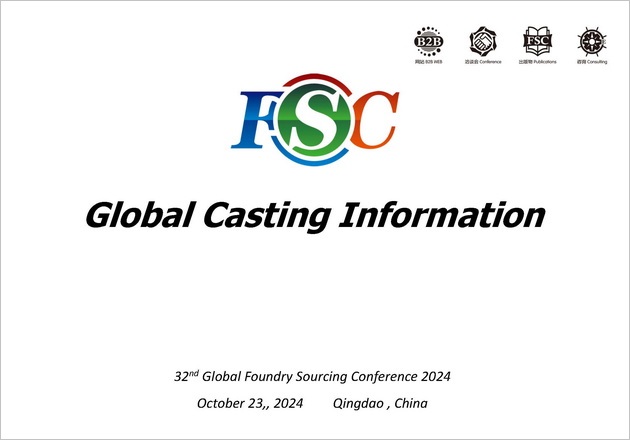 Tool:
a reference book for foundry suppliers to know more about purchasers and their purchasing demand.
Details:
On the basis of Global Foundry Purchasers Database and the FSC online platform, this book covers detailed information of the purchasers, such as their related industry, their purchasing need, prefered casting material and technique, required machining abiliity, etc.
High-Accuracy:
All purchasers information has been verified.
Market-Oriented:
To meet the requirement of the purchasers, we look for more purchaser' information. And the information is totally updated half a year.
Regularity:
"Global Casting Information" is published regularly half a year, following the Global Foundry Sourcing Conference.
---
Contact us
Suppliers China Co., Ltd. (SC)
Address: Room 106, Building 4, No.41 Jilin Road, Qingdao, Shandong Province
Tel: +86-532-8380 5316
Mob: +86-152 0532 9572
E-mail: info@foundry.cn
http://castings.foundry.cn
http://www.foundry-suppliers.com