2nd Foundry Sourcing Conference (FSC) held in Shanghai

The 2nd foundry sourcing conference was held in Shanghai from March 21 to 22, 2008.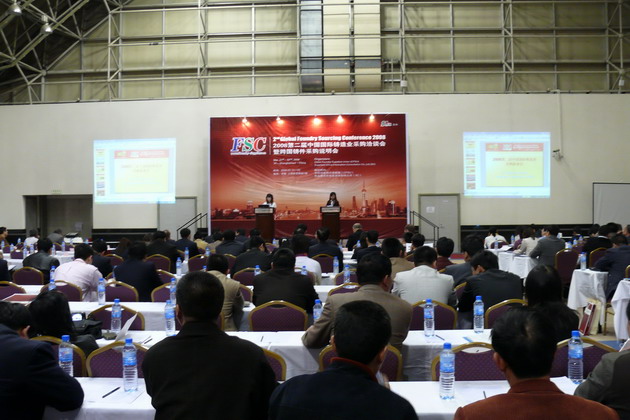 The FSC was organized by Suppliers China Information Consultation Co., Ltd. the successful implementation of the marketing operation promoted business communication between the suppliers and buyers. This event provided an exclusive forum for foundry professionals interested in understanding the scientific technology and end products.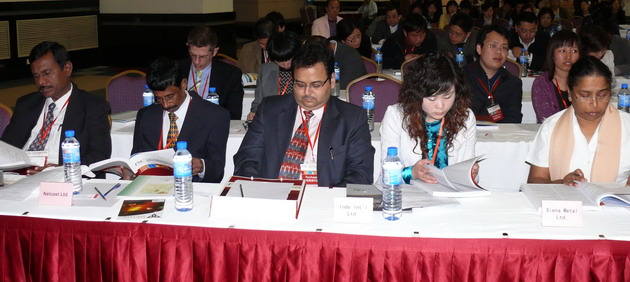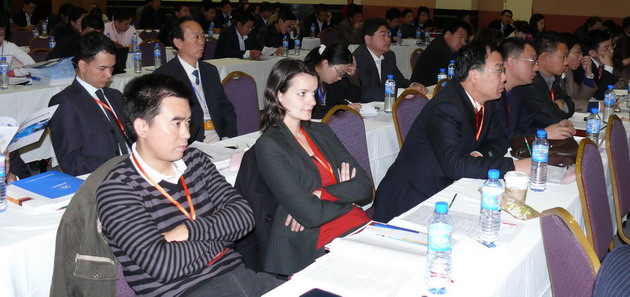 The conference featured 260 participants from home and abroad, including an Indian sourcing delegation, Shanxi suppliers' delegation, and a Liaoning suppliers' delegation.
The FSC 2008 attracted over 90 buyers from America, Germany, Britain, France, Italy, Spain, Czech, Australia, India, Pakistan, Brazil and Japan. The representatives from top 500 enterprises around the world including ITT, Sandvik, ThyssenKrupp, Schaeffler, and Bombardier made purchase presentations on their sourcing requirements, preferred casting materials, preferred manufacturing techniques, and delivery times.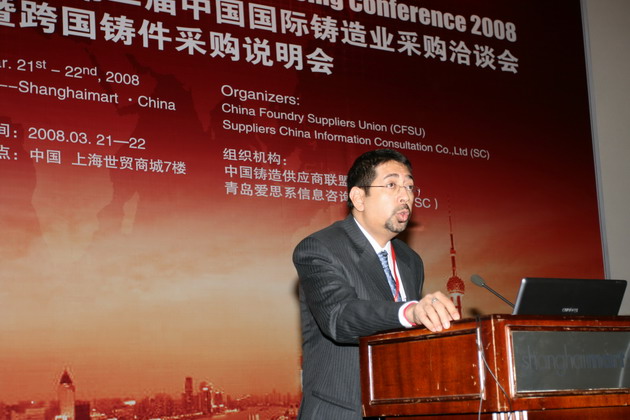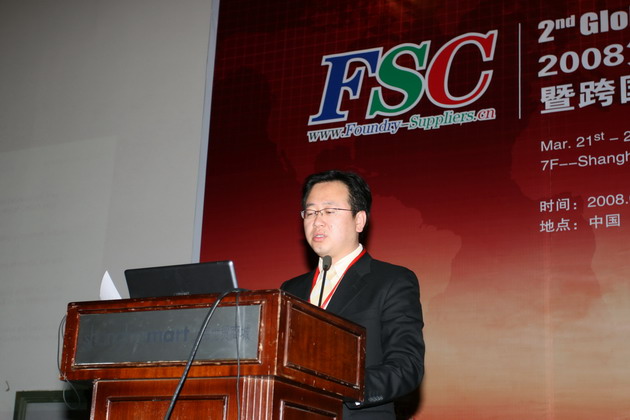 Over 160 suppliers were represented at the conference. All the suppliers have their own factories on the Chinese mainland. Meanwhile, most of them have passed one or more of the international quality certifications standards. Weichai Power Co., Ltd. Dalian Hongyuan Machinery & Manufacturing Co., Ltd. and Shanxi Yunda Alloy Steel Co., Ltd. made new products promotions seminar.
Zhang Chunyan from the CHINA FOUNDRY magazine, received a high opinion of the speech for her paper entitled: "The function of mass media in promoting foundry industry development and improving communications and information."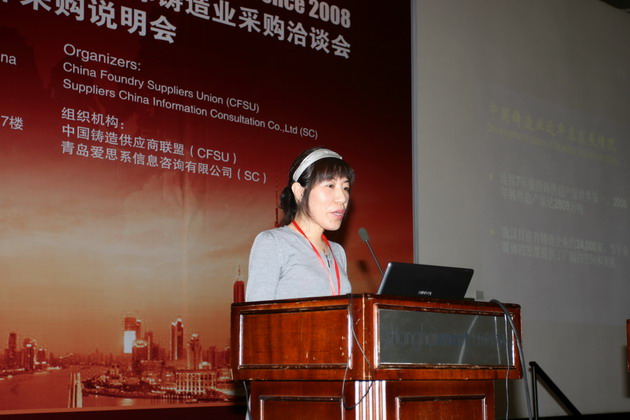 The conference would build a wide flat platform to make closer links between suppliers and buyers, helping enterprises promote their image and get an opportunity to increase their profits; also could enhance communication and cooperation between the international enterprises.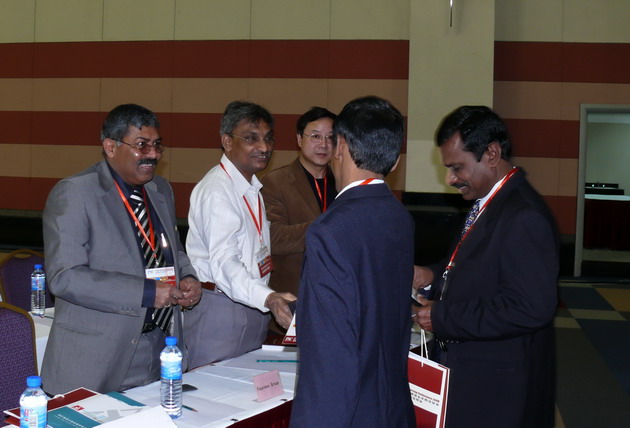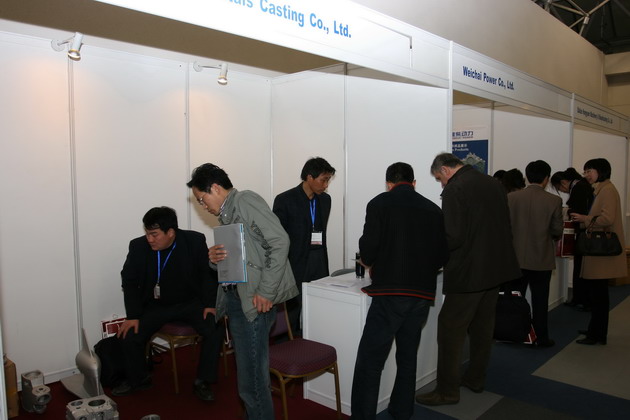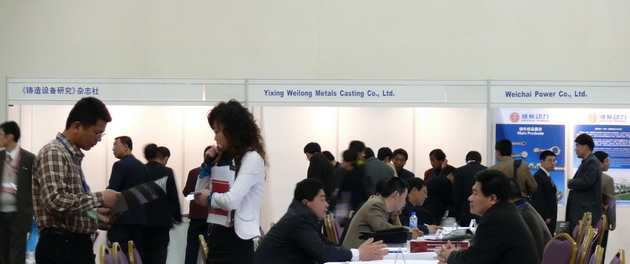 All of the suppliers' details and information collected by China's Casting Guide will be set out on our website soon: www.foundry-suppliers.cn, which is being update now! SC has a wealth of information gleaned from thousands of foundry manufactories in this category.
Suppliers China Co.,ltd
2008.03.28