Report regarding the 4th Global Foundry Sourcing Conference (FSC) 2009

The 4th Global foundry sourcing conference 2009 was held at Rainbow Hotel from April 16th to 17th, 2009. The FSC conference was organized by China Foundry Suppliers Union and Suppliers China Information Consultation Co., Ltd, co-sponsored by National Technical Committee on Foundry of Standardization Administration of China.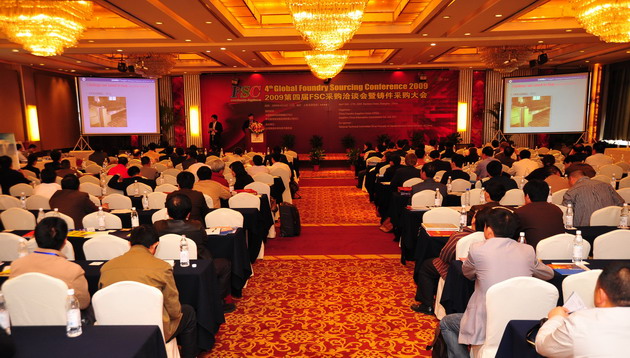 The global financial crisis continued to spread. As a result some buyers are using up their reserve inventory, others are either buying less or cancelling existing orders. Correspondingly, China's foundry industries which depend heavily on exports have been seriously affected. Consequently many companies are experiencing cash flow problems, others are noticing a reduction in order volume and some even no orders. The FSC conference is held in this situation. The aim of the conference is to establish a communication and trading platform for global casting purchasers and China foundry suppliers, and to enlarge the overseas market of China castings suppliers and improve the development of the domestic enterprises.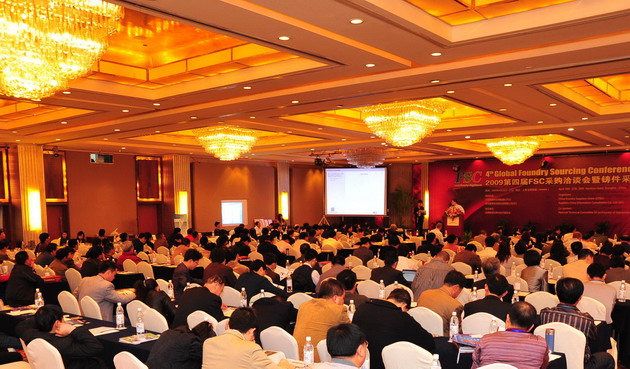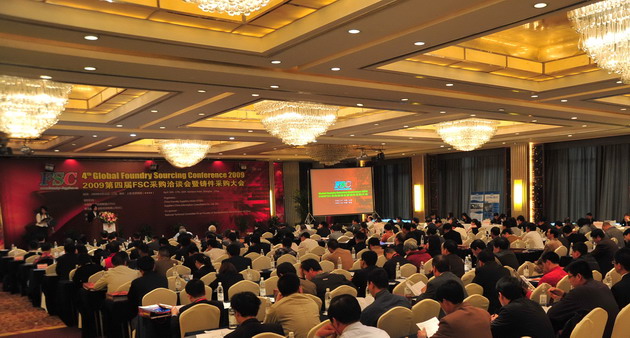 The 4th FSC conference 2009 attracted about 300 representatives from home and abroad. Among them, there are over 90 purchasers from America, Germany, Britain, Italy, Spain, Switzerland, Sweden, Holland, Iran, South Africa and Japan. For instance, ABB, ALSTOM, FMC, Gamsa, JCB, ITT, MAN, Sandvik, Honeywell, ZF, Gates, ThyssenKrupp, Bucyrus and JTKET which are world's top 500 industries. MP PUMPS from United States, Akiro Ltd from Switzerland, Danieli, IBCC, ThyssenKrupp, JTKET and National Oilwell Varco made purchasing presentations on their sourcing requirements, preferred casting materials, preferred manufacturing techniques, and delivery time.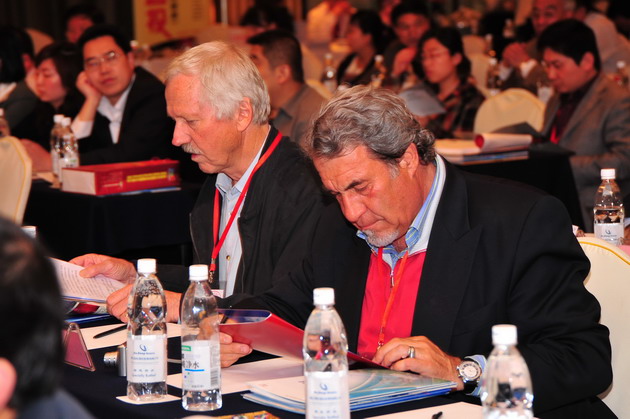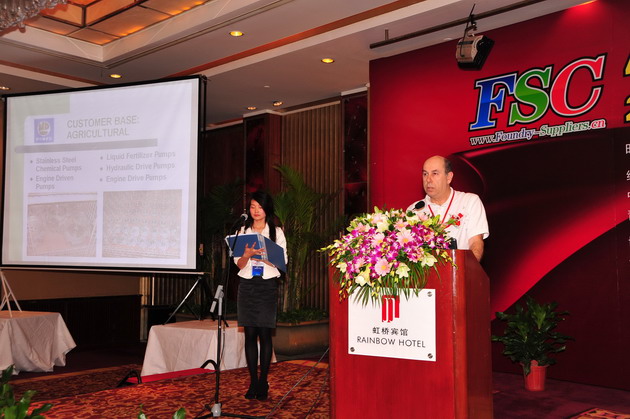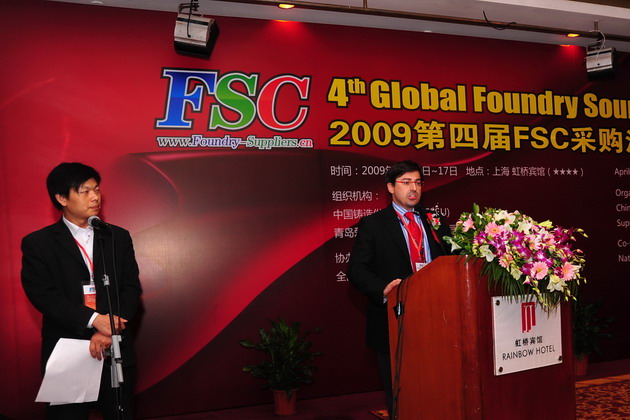 Over 200 suppliers were represented at the conference, and most of them have passed one or more of the international quality certifications standards. Wuxi Norlong Foundry Co., Ltd, Shandong Dawang Jintai Group Co., Ltd, Minelco Mining Co., Ltd made new products promotion seminars. Besides, 26 suppliers showed their casting samples, such as Hangzhou Turbin Casting and Forging Co., Ltd, Shanghai Hulin Heavy Industry etc., which attracted lots of the purchasers to visit and negotiate.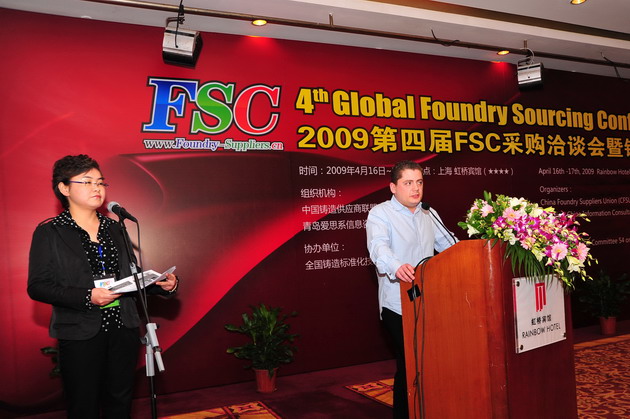 Zhang Yin from National Technical Committee on Foundry of Standardization Administration of China received a high opinion of the speech for his paper entitled: "Efforts to Standardize & Improve National Foundry Standard Levels"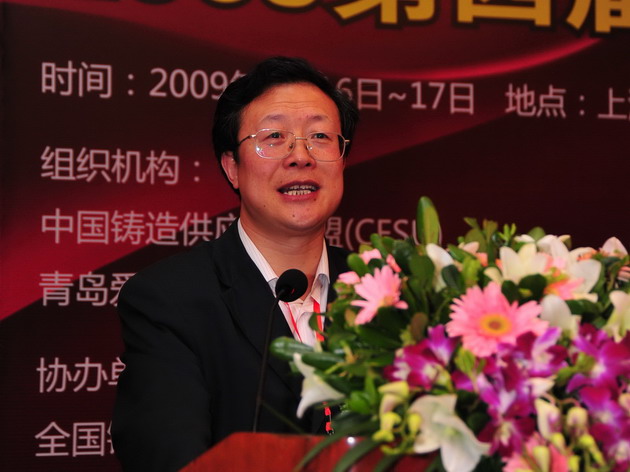 Li Wanzhong from Journal Agency of Special Casting & Non-Ferrous Alloy also made a speech on "Present Status and Future of Processing Technology in Special Casting Industry", which drew much attention from the representatives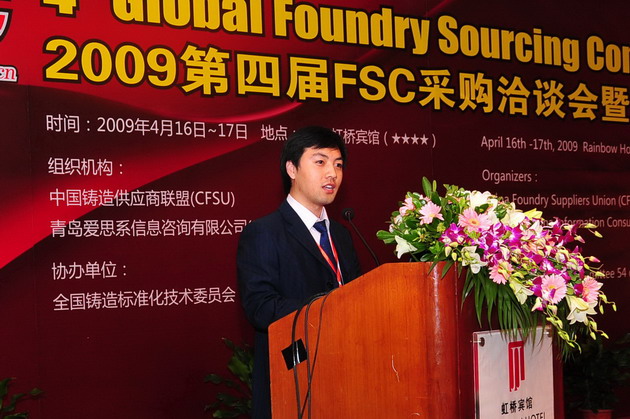 On the morning of the second day, the conference tables were set up for the purchasers and suppliers to have a free talk in the discussion area and to visit the exhibition. Most suppliers have found their potential purchasers and had a pleasant negotiation.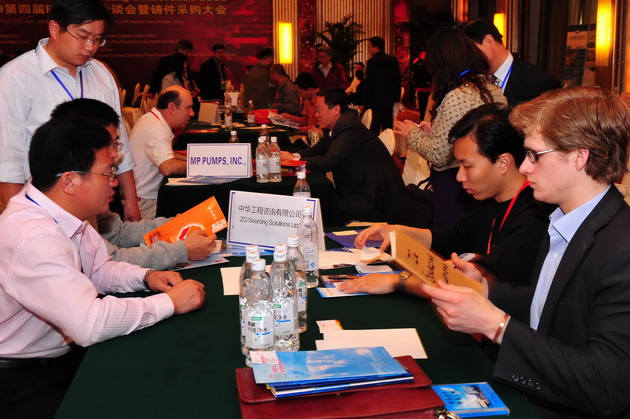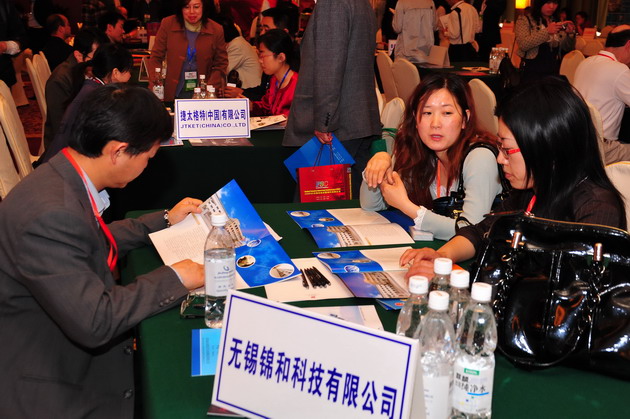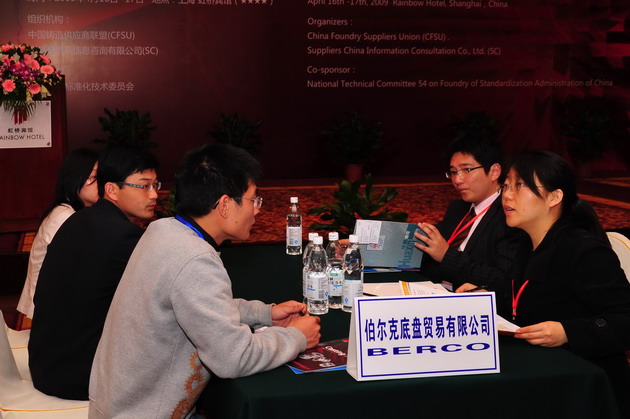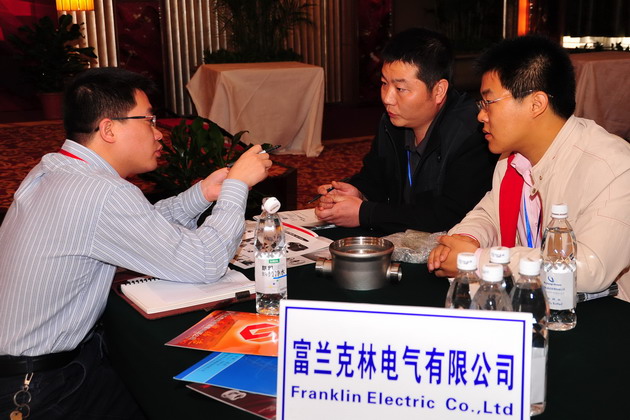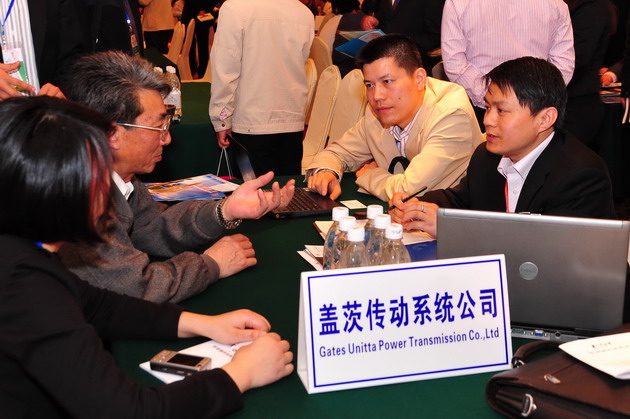 In the afternoon, more than 80 representatives including both the suppliers and purchasers visited the cast steel and cast iron workshop of Shanghai Honggang Power Station Casting & Forging Equipment Company. They consulted with its technicians on some interested questions……..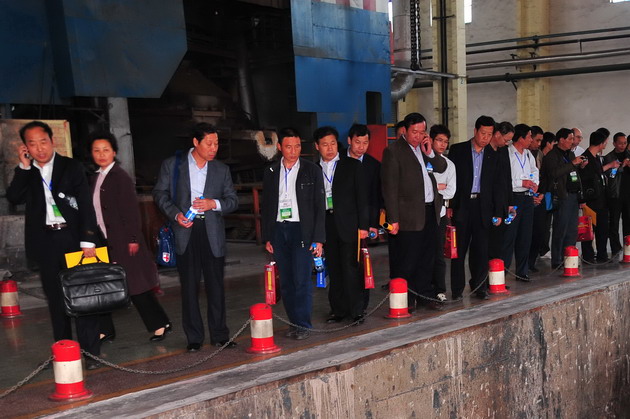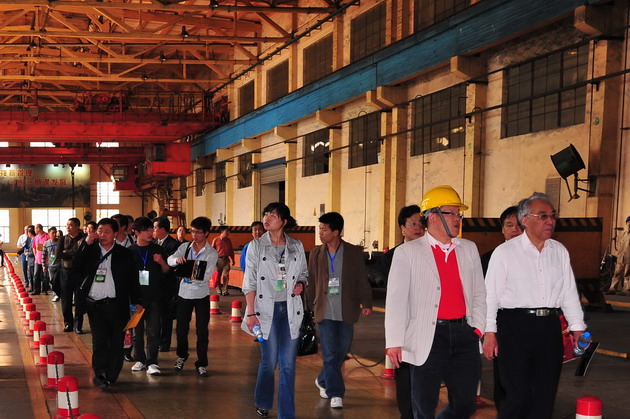 SC provides castings purchasing platform--FSC conference, at the same time, offers comprehensive online services for casting suppliers and purchasers. The professional castings trading platform we established--China Foundry Suppliers Union (website: www.foundry-suppliers.com ), including Chinese and English versions, will help global casting suppliers and purchasers enlarge international market. According to the characteristics, the website makes statistics on main products, materials, applications, quality certifications, company specialty, casting process, equipment, production capacity, castings size and main customers of the registered suppliers. And the purchasers can make a quick search for suppliers by regions, materials, process, certifications, etc. The web platform creates direct communication opportunities for both suppliers and purchasers.

It is reported that the 5th Global Foundry Sourcing Conference will be held in August 2009, Qingdao. Come to join us!

Suppliers China Co., Ltd.

2009.04.22