The 6th Global Foundry Sourcing Conference 2010 Comes to a Successful Conclusion
The 6th Global foundry sourcing conference 2010 was held successfully at Rainbow Hotel from March 24th to 25th, 2010(Hereinafter referred to FSC Conference). The FSC conference was organized by China Foundry Suppliers Union and Suppliers China Co., Ltd, co-sponsored by National Technical Committee on Foundry of Standardization Administration of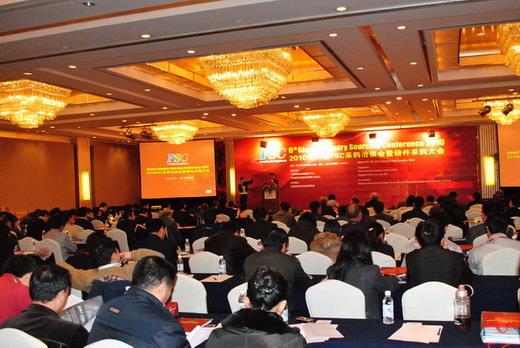 The world financial crisis 2008 & 2009 which accelerates reshuffle of China foundry has eliminated the extensive form small and medium enterprises. The China foundry enterprises recover gradually & smoothly with the new round of global economic recovery and development. The global castings purchase is hopeful to increase. In post financial crisis phase, the global purchasers accelerate integration of supply chain and attach more importance to healthy management for supply chains in purchasing activities. Meanwhile the suppliers are drilling internal energies diligently, and also attach more importance to extend the home and abroad markets vigorously. The 6th Global Foundry Sourcing Conference 2010 is held in this situation. The aim of holding the FSC Conference is to establish a communication and trading platform for global purchasers and Chinese suppliers and assist the purchasers with optimizing the supply chain and reduce the purchasing costs. Meanwhile, FSC Conference extends the new sales market for suppliers, improving the multi-fields and promoting the healthy improvements of foundry enterprises.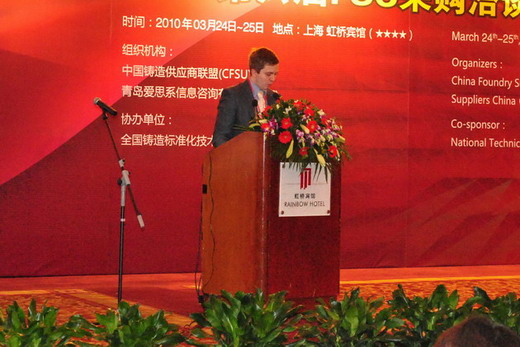 Characteristics of the 6th Global Foundry Sourcing Conference 2010

1. Strong Lineup of Purchasers
The delegate numbers and scale of the 6th Global Foundry Sourcing Conference 2010 exceed the previous conferences. The organizing committee improves the invitation capability with the basis of global casting purchasers' data base. The 6th FSC Conference attracts 100 more delegates from worldwide countries. They are from America, Canada, Germany, UK, Spain, Switzerland, Denmark, Australia, Japan, India, Singapore etc, 25 world's Top 500 industries attend this conference. They are ABB, Siemens, Fiat, Magna, Crane, Alstom, Metso, Danieli, JTKET, Electrolux, Linde Forklift, Wartsila, Gamesa, Dresser, Blackwood from Australia and so on. Purchasers from Siemens, Fiat, Danieli, Bobst, YungTay Elevator, Blackwood etc made purchasing professional purchasing presentations for their Casting sourcing strategies in China, specific purchasing lists, purchasing requirements and qualities required to enter their supply chain for suppliers.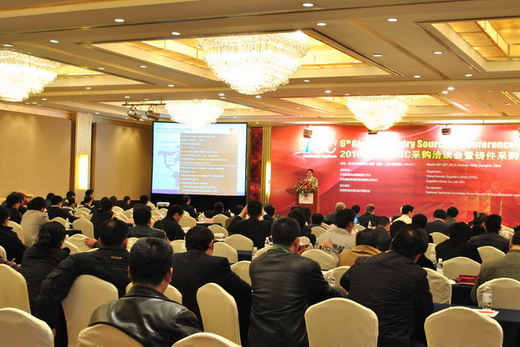 2. High Quality Suppliers
More than 160 casting suppliers from the enterprises of self-owned foundry plants participate in 6th FSC Conference which have already passed one or more International and environmental protection system certificate. All of them have strong manufacturing and research abilities. Such as one of the largest railway casting manufacturers in the world of Tian Rui Group, the European Manufacturing Enterprise of Auto Castings with the Longest History of Infun Cast Co., Ltd, the famous auto castings manufacturing enterprises of Shanghai Sandman, the precision casting leader in China of Dongying Giayoung Precision Metal Co., Ltd. and the well-known valves castings supplier of Shandong Jianhua Valve Making Co., Ltd. The above enterprises made professional productions presentations and attracted more purchasers' attentions. Besides, 24 casting enterprises showed their casting samples to attract purchasers to visit and negotiate. They are Bosch Brakes( Dalian ), Shanghai HEBA, Wuxi Huanyu, Guizhou Anji Nonferrous, Valmate Industrial, Fujian Xinwei.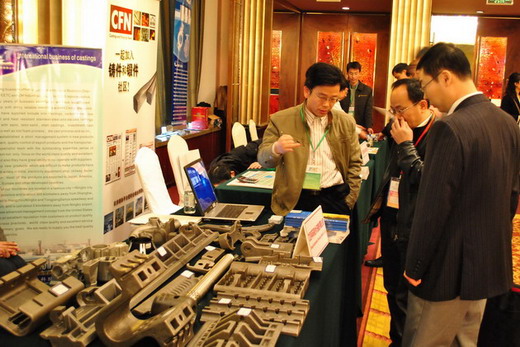 3. Full-bodied Negotiation Atmosphere
As the FSC Conference insist on the principals of market operations, oriented to establish communication, negotiation and trading platform for global casting purchasers and suppliers. Most of the delegates to attend conference and negotiate are global purchasing managers, quality engineering responsible persons with special order forms. Most of the suppliers who participated in conference are sales majordomo, technical chief engineers along with translators. They all passed the trading partnership service before conference on on-line platform---China Foundry Suppliers Union (CFSU). Therefore, the suppliers and purchasers negotiated directly during the period of conference to improve the negotiation efficiency. Most of the suppliers gained abundant accomplishments and several customers. Meanwhile, the purchasers find some qualified suppliers after two-day communication and negotiation of the conference.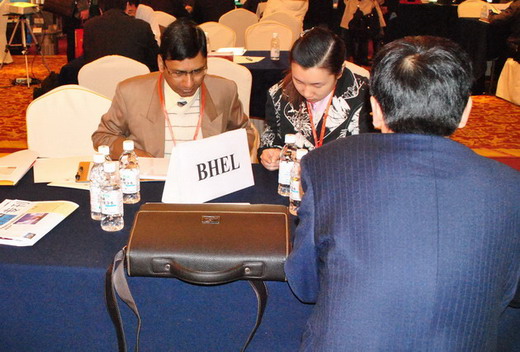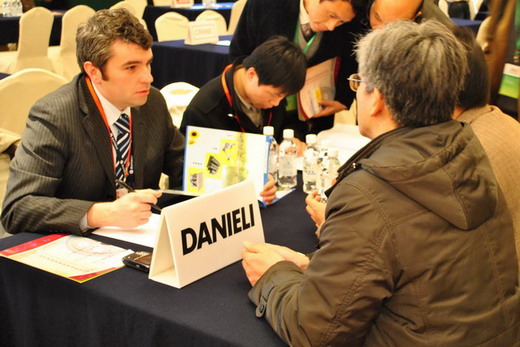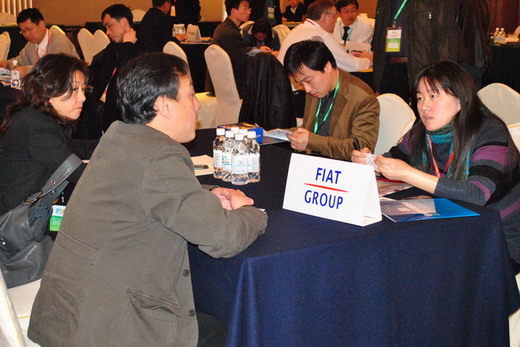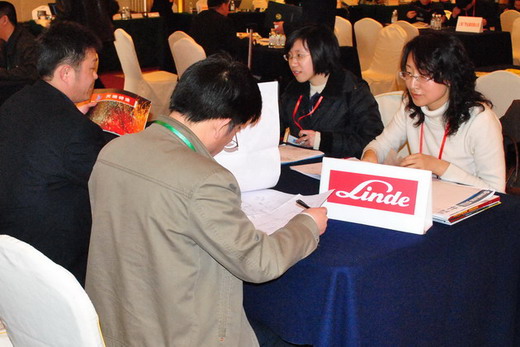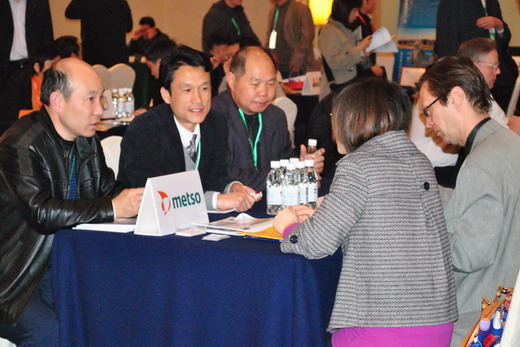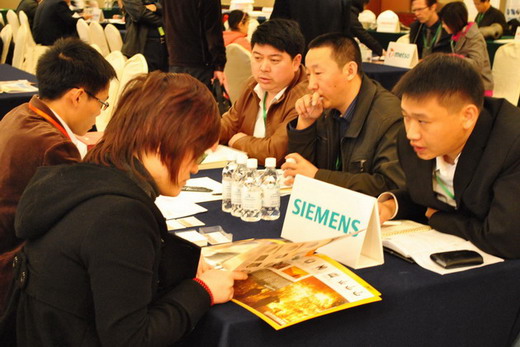 Organizer-----SC indicates that the global purchase of castings will be an irresistible trend for foundry plants. SC not only establishes the professional off-line platform (referred to FSC Conference), but also provides specialized casting on-line platform (referred to China Foundry Suppliers Union Official websites). It provides full-scale and continuous services for casting purchasers and suppliers with the basis of FSC on-line and off-line platforms, assisting suppliers with extending international markets and improves purchasing efficiency in castings purchase for international purchasers. FSC also provides whole casting purchasing mutual beneficial platform for suppliers and purchasers' direct communication. It is regarded that the FSC Conference will play an important role in the development of China foundry.
It is reported that the 7th Global Foundry Sourcing Conference will be held in September, 2010, Qingdao. The Organizing Committee sincerely invites the purchasers and suppliers of foundry industry to participate the 7th Global Foundry Sourcing Conference. Come to join us!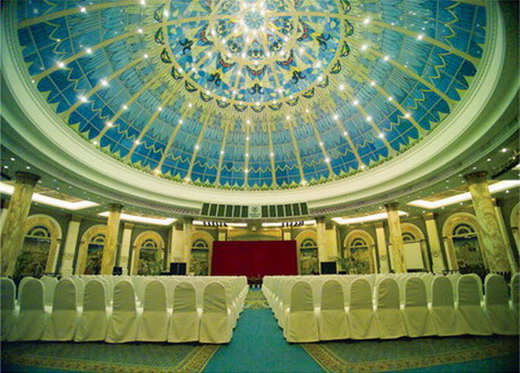 Suppliers China Co., Ltd
2010.03.29