The 10th Global Foundry Sourcing Conference Was Successfully Held in Shanghai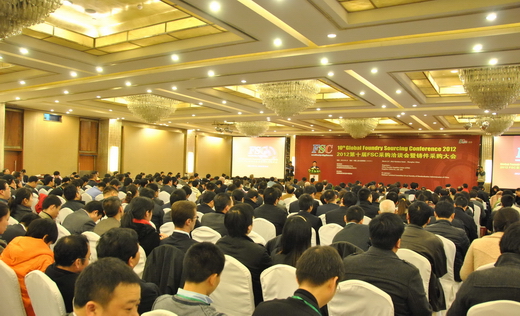 The 10th Global Foundry Sourcing Conference 2012 (FSC for short), sponsored by Suppliers China Co., Ltd was successfully held in Rainbow Hotel, Shanghai on March, 21st, 2012.
There were more than 500 participants present in the conference. FSC conference continually optimizes global manufacturing enterprises' purchasing distribution and supply chain, promotes global casting suppliers' international businesses and facilitates their development. The 10th FSC boasted the following features: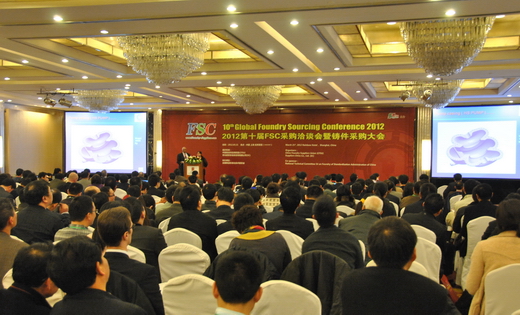 1. Strong Purchasers with over 10 Billion Purchasing Amount
The purchasers participated in FSC conference were greater in number and strength. There were more than 150 participants from 20 countries including America, Canada, Germany, France, the UK, Italy, Spain, Switzerland, Sweden, Denmark, Norway, Finland, Australia, Japan, Korea, India, etc. More than 30 purchasers are among the Top 500 enterprises, such as Caterpillar, JCB, Metso Minerals China IPO, Vestas, Carraro, Bombardier, etc. The purchasers' purchasing items involved engineering machinery, mineral machinery, shipping, wind power, thermal power, nuclear power, hydraulic transmission, pump and valve, compressor, locomotive, high-speed train, railway transportation, general machinery, automobile, textile machinery, printing machinery, petroleum chemical, hardware tools, etc., the total amount of which reaching over 10 billion, thus greatly enhanced FSC's effect. Cascade Corporation (USA), Jyoti Ltd (India), MAN, Emerson, Bombardier, Ingersoll Rand and AVK made purchasing presentation, explaining their specific purchasing items and requirements.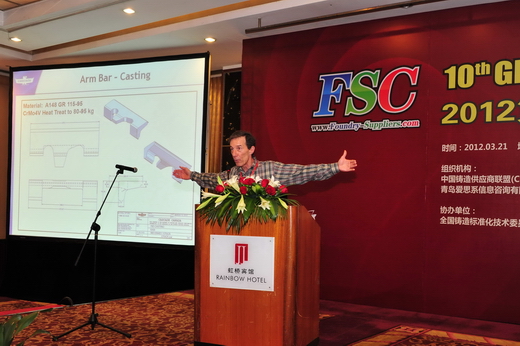 Purchasing Presentation made by Cascade Corporation
Purchasing Presentation made by AVK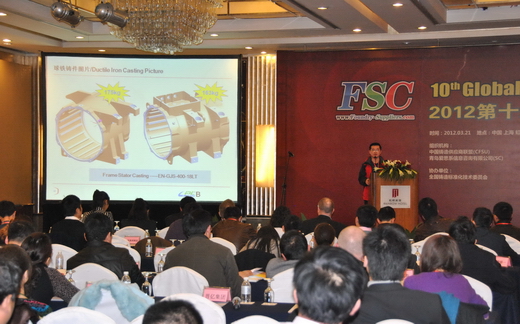 Purchasing Presentation made by Bombardier CPC
2. Over 350 Suppliers from 5 Countries Present
In response to the global manufacturing enterprises' purchasing requirements, the organizing committee of FSC invited more than 350 suppliers from China, India, the USA, Malaysia and Spain. Most of them are renowned Chinese suppliers which can perfectly meet purchasers' requirements. Shenyang Research Institute of Foundry and Shanghai No.1 Machine Tool Foundry (Suzhou) Co., Ltd held products presentation, specifically introducing their main products, certificate, scale, specialty and future plan, etc. which greatly interested the purchasers. With higher internationalization, FSC will certainly become a one-stop global casting purchasing platform. Mr. Shashwat Tantia, representative of leading Indian railway infrastructure supplier BESCO Limited, greatly praised FSC Conference. He said that he was very satisfied in both the conference form and negotiation result. Ms. Li Yuan, from a leading domestic precision casting enterprise--Dongying Giayoung Precision Metal Co. Ltd, gladly said," I have participated in FSC for many times. FSC's scale is becoming larger and larger. I'm very satisfied with the conference result. I will also participate in your future conferences. "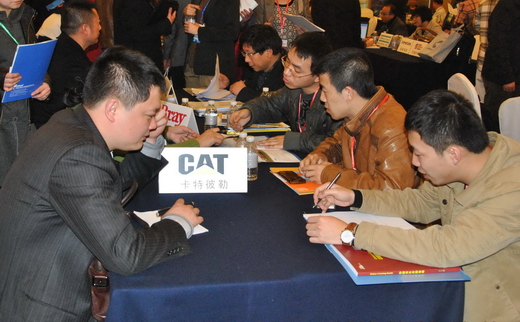 Caterpillar negotiating with suppliers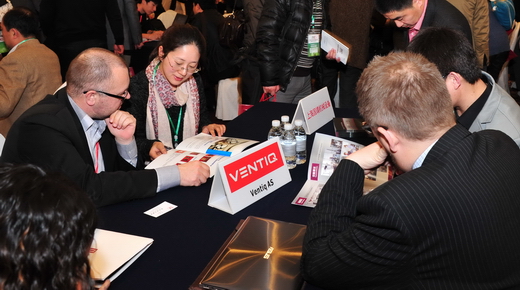 Ventiq AS(Norway)negotiating with supplier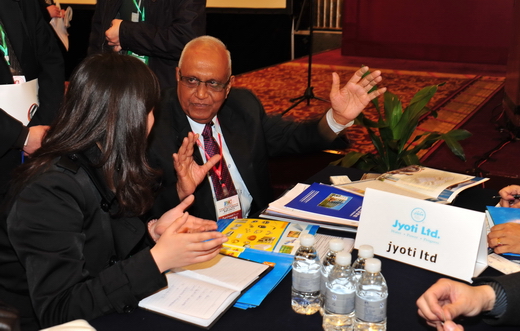 JYOTI LIMITED negotiating with supplier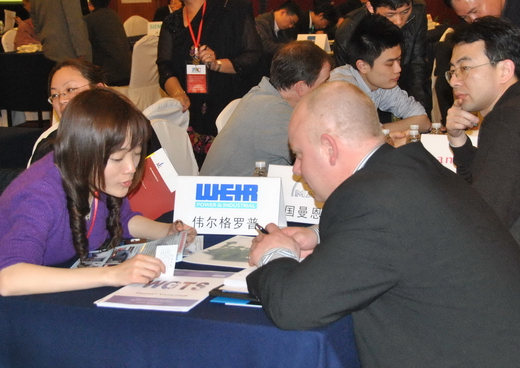 Weir Group negotiating with suppliers
3. High Efficiency and Fast Pace
FSC promotes suppliers and purchasers' cooperation by helping them contact before conference, holding purchasing presentation and products promotion, displaying castings samples, setting tables for face-to-face negotiation, and visiting foundry after conference. The organizing committee arranged the conference based on the principle of pragmatism, fast pace and high efficiency and got highly praised by the participants. Mr. Howard from Cascade Corporation, who made purchasing presentation, negotiated with a lot of suppliers in the afternoon. He said, "We are very satisfied with the conference. It is very rewarding. I will also visit some of the suppliers' foundries. "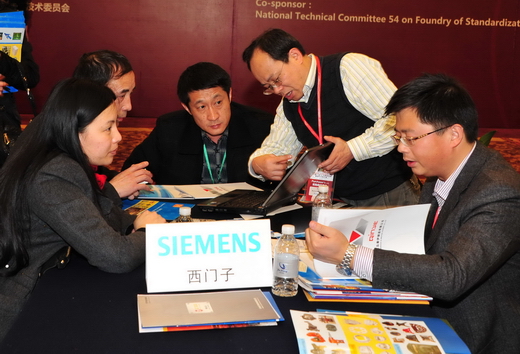 Siemens negotiating with suppliers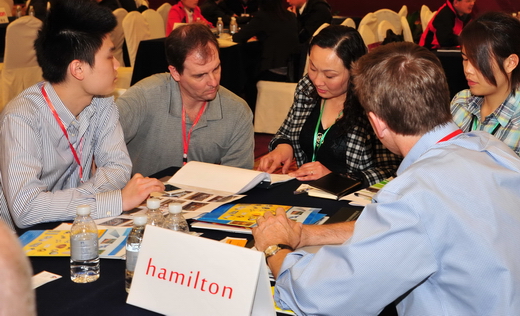 Hamilton (USA) negotiating with suppliers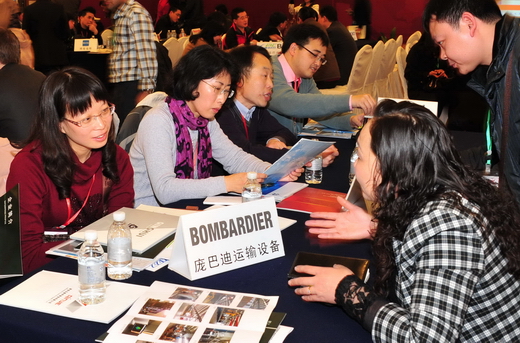 Bombardier negotiating with suppliers
Benniston Transportation S.A negotiating with suppliers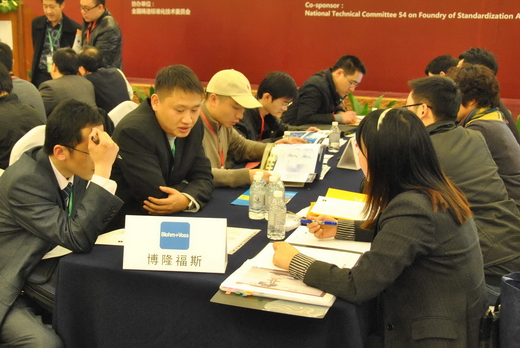 Blohm + Voss Industries GmbH negotiating with suppliers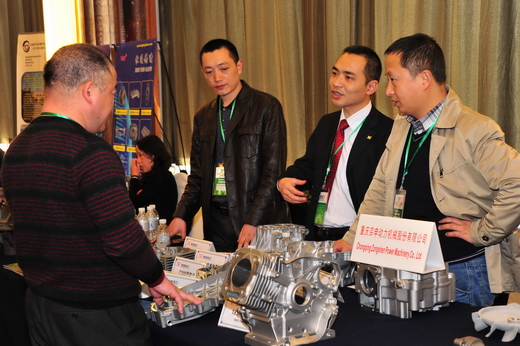 Chongqing Zongshen Power Machinery Co., Ltd
4. Professional One-Stop Global Casting Platform
As the largest and fully-market oriented conference which focuses on casting, FSC conference has been successfully held nine times. FSC also builds professional online casting platform--China Foundry Suppliers Union website, issues publications like China's Casting Guide and Global Casting Information, and releases urgent casting purchasing items. Combining offline conference, online platform, publications and information consultation, FSC provides purchasers and suppliers with full service by multi channels. FSC also chooses and contacts ideal suppliers for purchasers, greatly enhancing negotiation effect.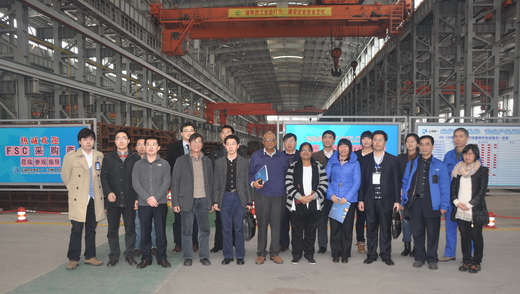 Visiting Shanghai No.1 Machine Tool Foundry (Suzhou) Co., Ltd.
5. Flexible and Pragmatic Foundry-Visiting
In response to the suppliers' requirements, FSC organized a visit to the Shanghai No.1 Machine Tool Foundry (Suzhou) Co., Ltd. Many purchasers like India Jyoti Ltd, yoti Ltd, Blohm+Voss Industries GmbH, Bombardier, Knorr, Brevini, Bosch Rexroth, Henry Pratt went to the foundry and many of them showed interest in their casting equipments and samples.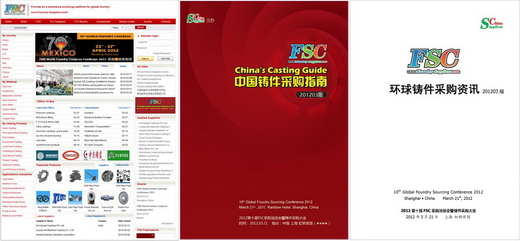 The 11th FSC Conference will be held in Grand Regency Hotel, Qingdao, China, on September 19th. We sincerely look forward to your participating.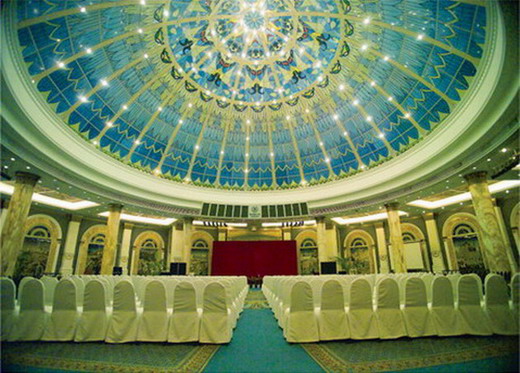 Supplier China Co., Ltd.
2012.03