The 12th FSC 2013 Has been Successfully Held in Shanghai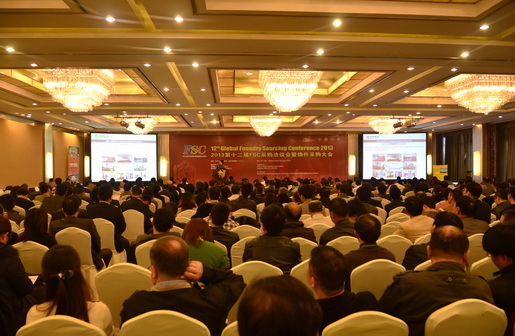 Qingte Group Making Product Promotion
Organized by China Foundry Suppliers Union and Suppliers China Co., Ltd., sponsored by National Technical Committee 54 on Foundry of Standardization Administration of China, the 12th Global Foundry Sourcing Conference 2013 has been successfully held in Shanghai Rainbow Hotel on March 28, 2013, with totally 590 delegates from all over the world. The 12th FSC created the largest scale in its history.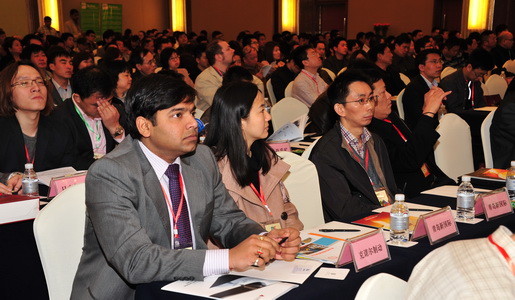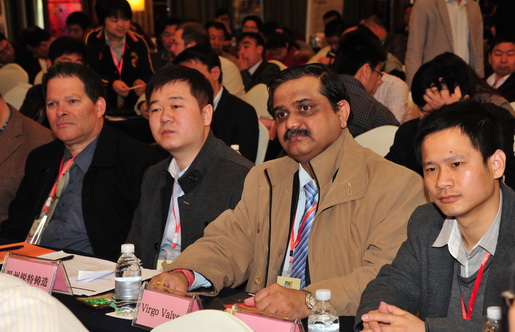 More than 180 purchase delegates from more than 20 countries attended it, they were GM, TATA Motors, Caterpillar, FIAT, Volvo, SANY, Bonfiglioli, ABB, FMC, TRW, MAN, Haldex, CRANE, Emerson, Carl Zeiss, Knorr Bremse, Hitachi, Joy, XYLEM, BIZER, Cameron, Contitech, Rexroth Bosch, JTEKT, Atlas Copco, FEIN GmbH, Electrolux, EATON… including 30 World's Top 500 enterprises. Their purchase products were involved in auto industry, project machinery, mining machinery, marine industry, electrical power engineering, hydraulic drive, pump & valve, compressor, railway locomotive, farm machinery, petrochemical, general machinery, textile machinery, hardware, etc. Ingersoll Rand, Combine Plant Rostselmash Ltd., Circor Valve, Continental, Sulzer, and Juneipo Sourcing & Procurement Sdn. Bhd. made procurement presentations, specifying their purchase strategy, products and basic requirements.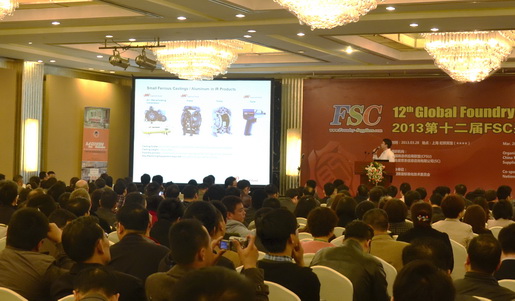 Ingersoll Rand Making Purchase Presentation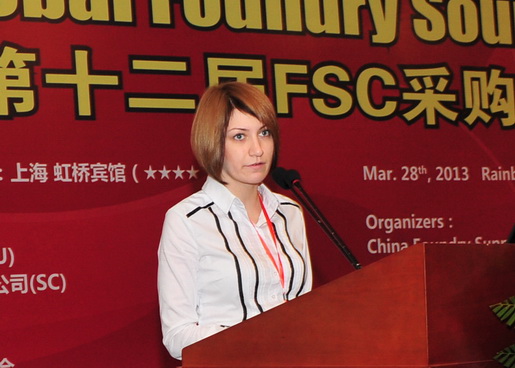 Russia Combine Plant Rostselmash Ltd.Purchase Presentation
Meanwhile, 410 casting supply delegates from China, Germany, France, India, Hong Kong and Taiwan, etc. also took part in this event. Qingte Group, Mohan Electro-Casting Pvt. Ltd, Wuhan GS Jinson, Shanghai No. 1 Machine Tool Foundry (Suzhou) Co. Ltd., Huidong Jibang Hardware Products Co., Ltd. and Laizhou Xinzhongyao Machinery Co. Ltd. made product promotions, highlighting their main products, qualifications, production scale, specialties, future development planning, which attracted purchasers` high attention. Moreover, some suppliers exhibited their casting samples, raised the negotiating efficiency.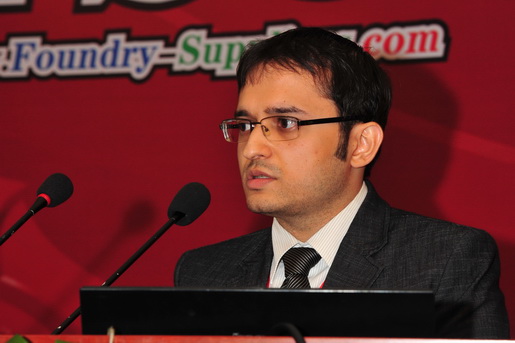 Mohan Electro-Casting Private Limited's Product Promotion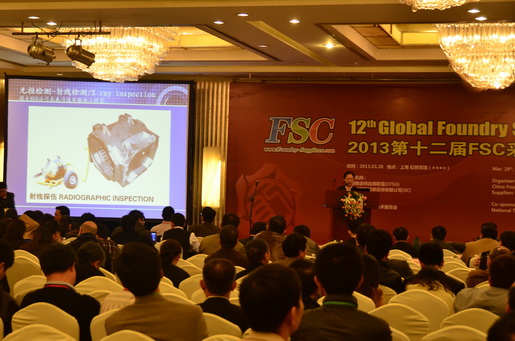 Laizhou Xinzhongyao Machinery's Product Promotion
In the afternoon`s negotiating session, each purchaser was given a negotiating table. Since the organizing committee had been working on trade matching 3 months prior to the conference, most suppliers and purchasers had contacted each other ahead, thus they could get straight to the point when negotiating. This is also FSC`s distinguishing feature.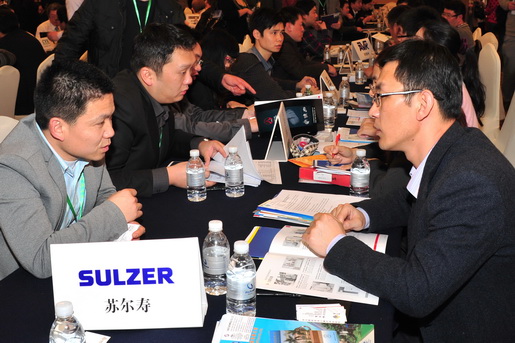 Sulzer Talking with Suppliers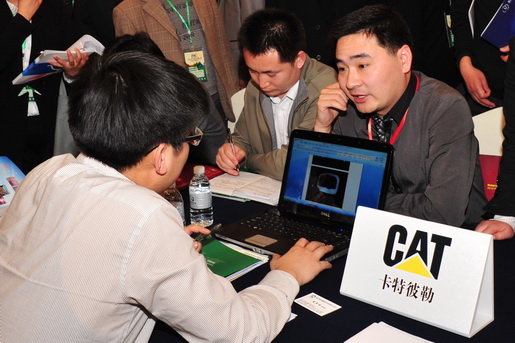 Caterpillar Talking with Suppliers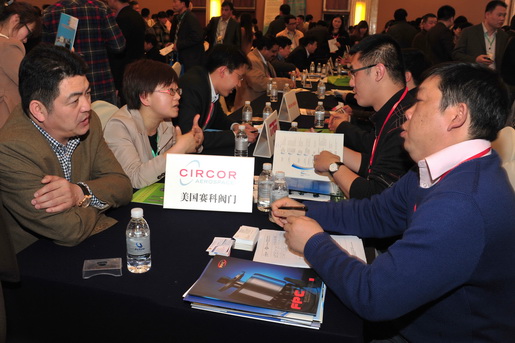 US Circor Valve Talking with Suppliers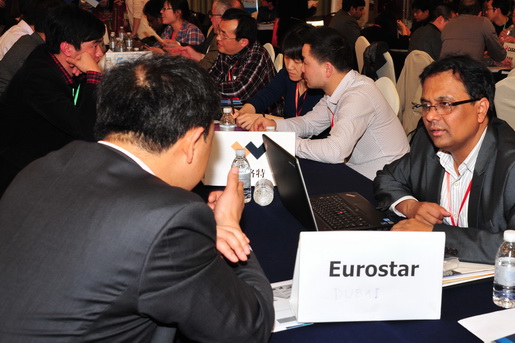 Dubai Eurostar Talking with Suppliers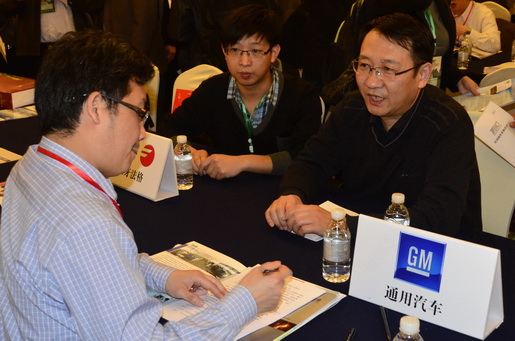 GM Talking with Suppliers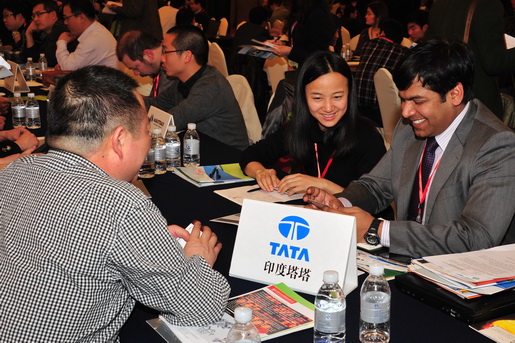 TATA Motors Talking with Suppliers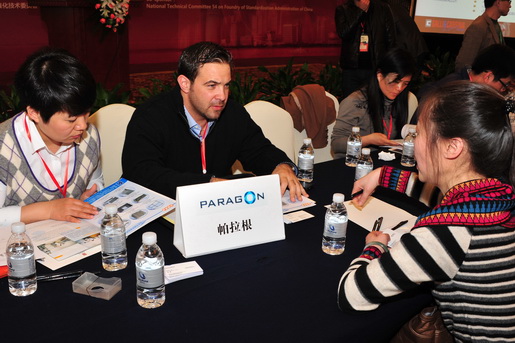 US Paragon Talking with Suppliers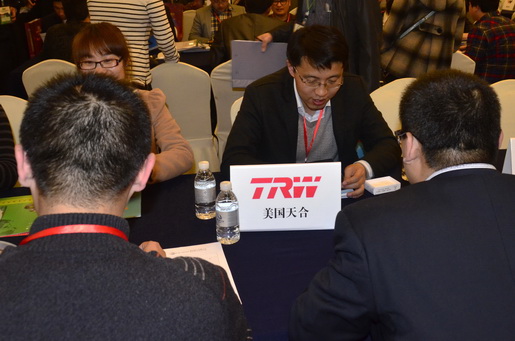 TRW Talking with Suppliers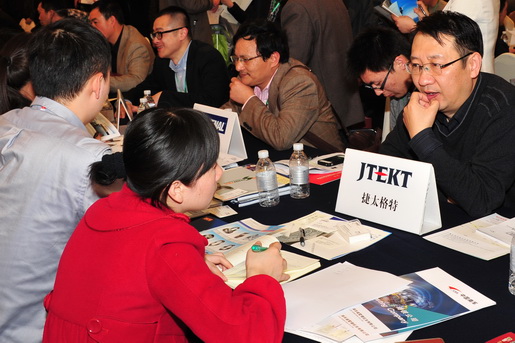 Japan JTEKT Talking with Suppliers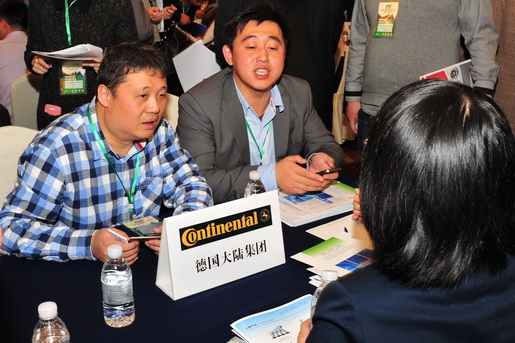 Continetal Talking with Suppliers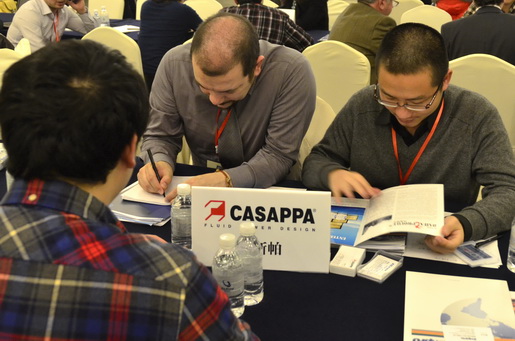 Casappa Talking with Suppliers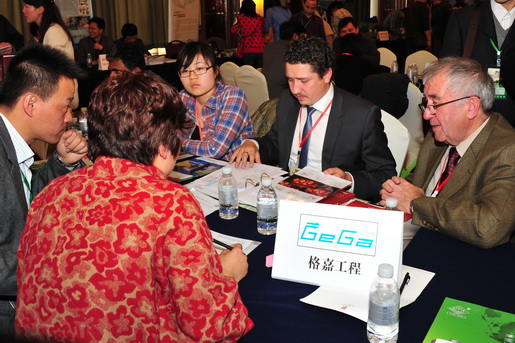 Germany GeGa Talking with Suppliers
Focusing on foundry industry, FSC has the largest scale in China mainland, and is fully in market-oriented operation. It has become an important foundry sourcing platform carrying a big weight in foundry industry. FSC has established its online casting supply and demand exchange platform--China Foundry Suppliers Union, kept publishing China's Casting Guide, Global Casting Information, and posting global emergency procurement on a daily basis. Through the multichannel of online platform, offline negotiating conference, publications, information consulting, etc., FSC is dedicated in providing with professional trade platform to global foundry suppliers, promoting rapid and healthy development in their business.
Suppliers China Co., Ltd.
March 29, 2013