The 13th Global Foundry Sourcing Conference 2013 Was Successfully Held in Qingdao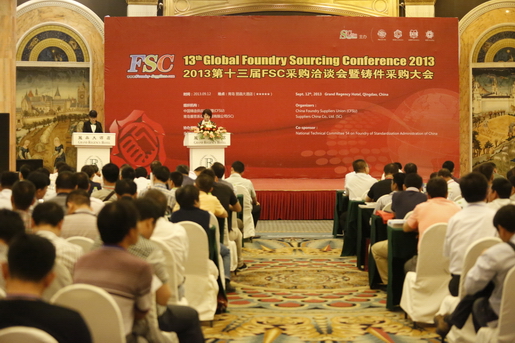 Conference Site
Organized by China Foundry Suppliers Union and Suppliers China Co., Ltd., and sponsored by National Technical Committee 54 on Foundry of Standardization Administration of China, the 13th Global Foundry Sourcing Conference 2013 has been successfully held in Qingdao Grand Regency Hotel on Sept. 12th, with over 400 delegates attending it from all over the world. There are about 120 purchasers from about 20 countries including more than 20 World top 500 Enterprises and over 280 suppliers from India, Germany, Italy, New Zealand and China in the conference.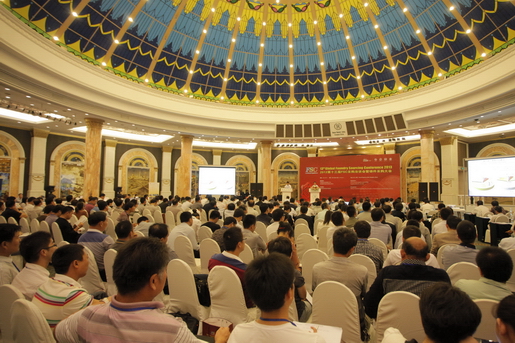 Conference Site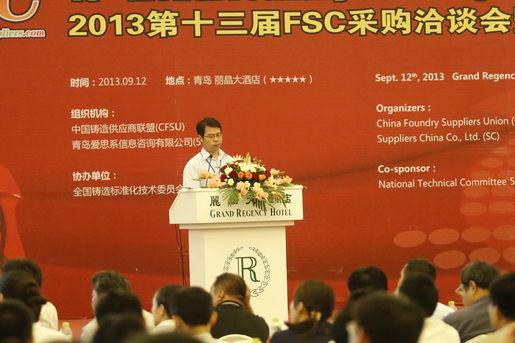 Products Promotion from Weichai Power (Weifang)
The organizing committee invited about 120 purchasing delegates from about 20 countries such as America, Canada, Germany, France, England, Italy, Spain, Switzerland, Sweden, Denmark, Norway, Holland, Australia, Iran, UAE, Malaysia, Japan, Korea and India. The purchasing companies involve in Fiat Group, GE, Magna, American Crane, Bombardier, Knorr-Bremse, Bitzer, DANA, Continetal AG, Franklin Electric, Carraro, FL Smidth, DeZURIK Inc., Hitachi, WACKER NEUSON, and etc. Among them, Italy Fiat Group, France Manitou, Buhler Industries Inc. from Canada, Camoplast Solideal Inc. Asian procurement office, Ingersoll-Rand, Emerson Climate Technologies and Paragon Metals Inc. respectively held purchasing presentations in the morning, specifying their purchase strategy, purchasing products and basic requirements on suppliers. The casting sourcing projects refer to agricultural machinery, automobile industry, mining machinery, engineering machinery, compressor, valve, flow control, hydraulic transmission, textile machinery, rail transportation, petroleum chemical industry, hardware tools, ship, energy and power, general machinery and many other fields.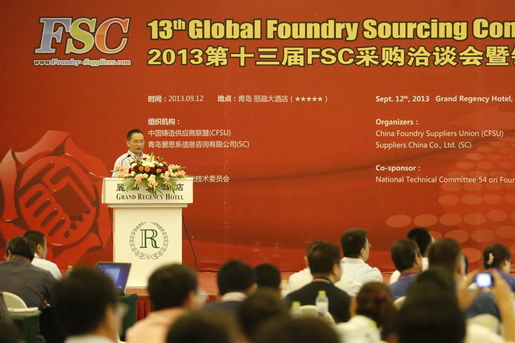 Purchasing Presentation from Buhler Industries Inc.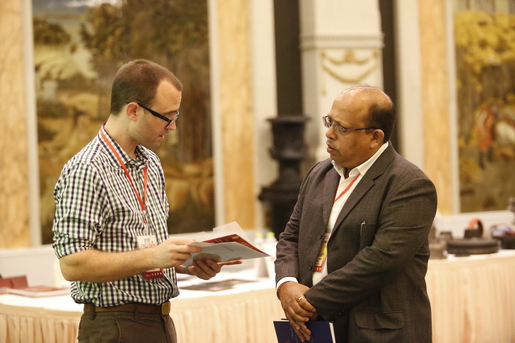 American Buyer Talking with Indian Supplier
FSC also invited over 280 suppliers from India, Germany, Italy, New Zealand and China to negotiate with buyers. Weichai Power (Weifang) Casting & Forging Co., Ltd. and Shanghai No.1 Machine Tool Foundry (Suzhou) Co., Ltd. held products promotions, highlighting their main products, qualifications, production scale, specialties, future development planning, which attracted purchasers` high attention. Moreover, some suppliers exhibited their casting samples and appealed to many purchasers, which raised the negotiating efficiency.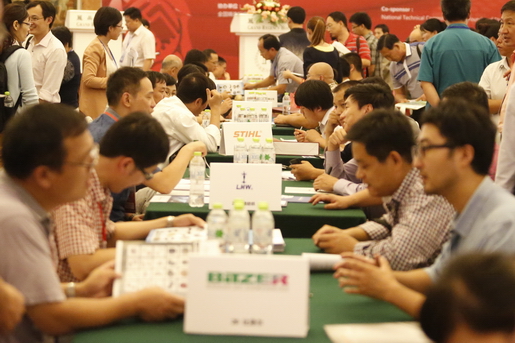 Face-to-Face Negotiation between Purchasers & Suppliers
In the afternoon`s negotiating session, each purchaser was given a negotiating table. Since the organizing committee had been working on trade matching 3 months prior to the conference, most suppliers and purchasers had contacted each other ahead of the conference, thus they could get straight to the point while negotiating, which greatly improved the efficiency of their negotiation. This is also FSC`s unique and distinguishing feature.
Targeted at foundry industry, FSC has the largest scale in China mainland, and is fully in market-oriented operation. It has become an important foundry sourcing platform carrying a big weight in foundry industry. Based on global casting purchaser database and China foundry supplier database, FSC will carry out continuous improvement, innovation and optimization in accordance with market demands. In line with the principle of high efficiency and fast pace, we elaborately design conference process. From pre matching, buyers holding procurement presentation and suppliers holding products promotion, suppliers displaying their samples to negotiation face to face, FSC hopes to promote direct negotiation and trade between suppliers and buyers through many ways.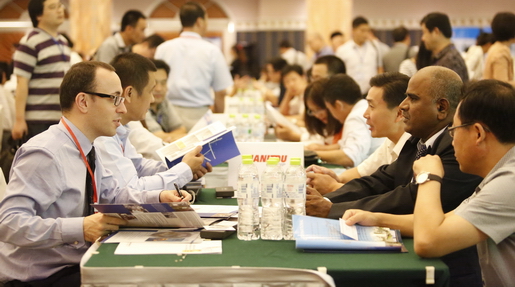 Manitou (China) Talking with Indian Supplier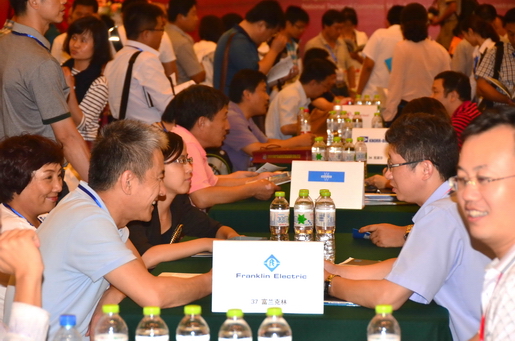 Enthusiastic Disscussion between Purchasers & Suppliers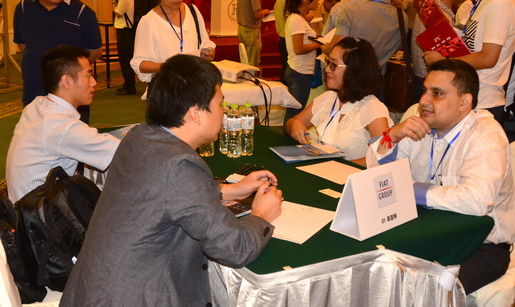 Fiat Talking with Indian Supplier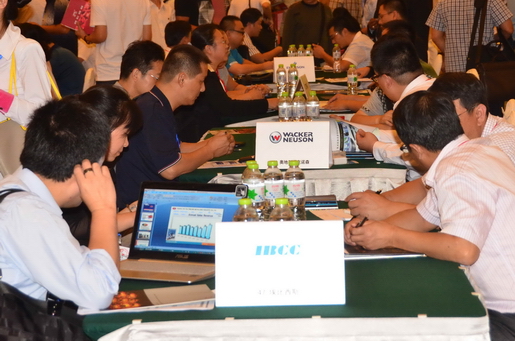 Face-to-Face Negotiation between Purchasers & Suppliers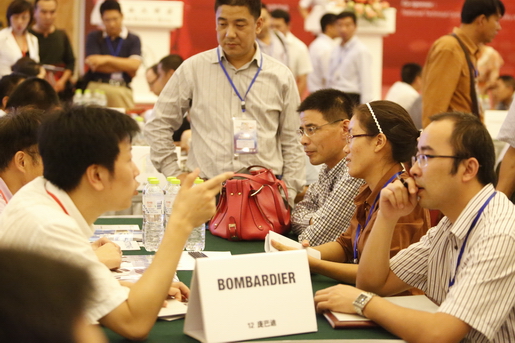 Bombardier Talking with Suppliers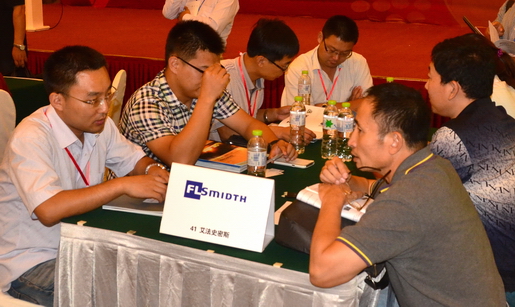 FL Smidth Talking with Suppliers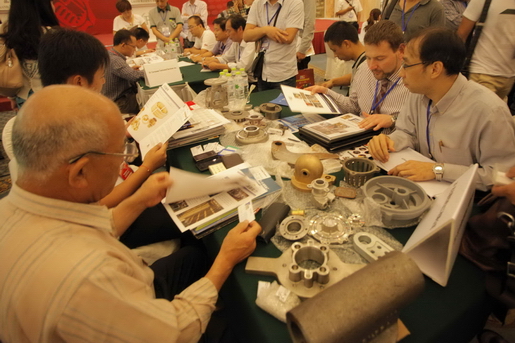 New Zealand Suppliers Talking with Buyers Face to Face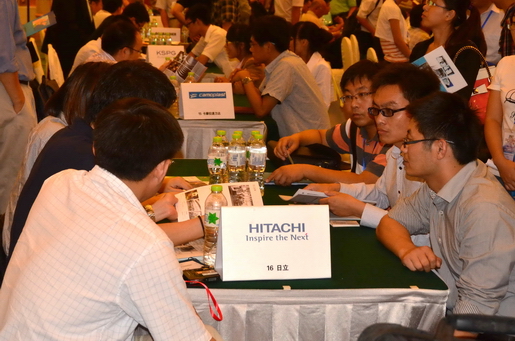 HITACHI Talking with Suppliers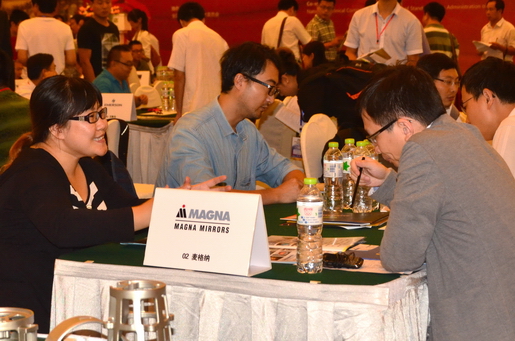 MAGNA Talking with Suppliers
FSC conference is held to provide a professional and pragmatic casting sourcing platform. Apart from FSC conference, we also operate B2B website, publications and information consultation. FSC wants to make full use of its advantages, to offer service for global casting buyers and sellers and assist transnational casting buyers to develop new projects and upgrade supplying chain. Also we would like to provide casting producers with a good exchange and trading platform to promote the business development of many fields as well as healthy development of foundry field.
Suppliers China Co., Ltd.
2013.09.13