The Inspiration for Suppliers from Changes on Transnational Casting Buyers' Purchasing Trends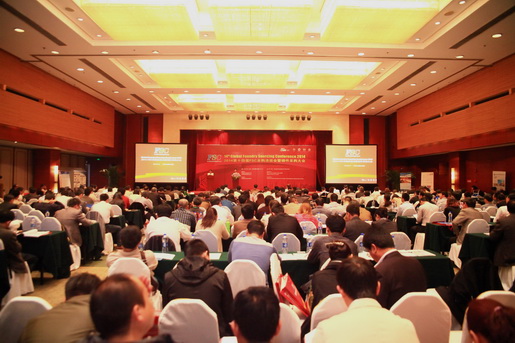 Overall View
Organized by Suppliers China Co., Ltd., and co-sponsored by National Technical Committee 54 on Foundry of Standardization Administration of China, the 14th Global Foundry Sourcing Conference 2014 has been successfully held in Shanghai Everbright Int`l Hotel on Apr. 16th, with over 560 delegates attending it from all over the world, including over 180 purchasers from over 20 countries, and over 380 suppliers from India, China, and other countries. The 14th FSC conference has the following characteristics: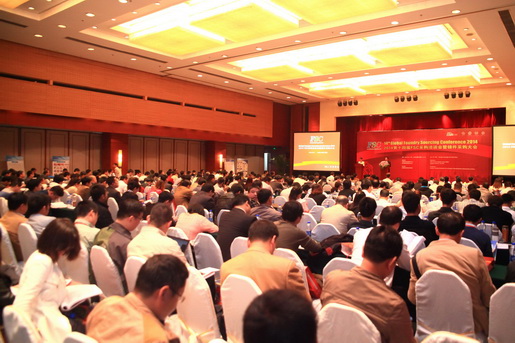 Overall View
1. Transnational casting buyers implement the purchasing strategy combined global sourcing with local sourcing
Recently, manufacturing multinational buyers have constantly pushed on and accelerated the integration of global suppliers' chain. The buyers prefer the local sourcing strategy in most parts' sourcing, except some important parts and core parts. More than 40 world 500 enterprises attended the 14th FSC conference, such as American GE, Emerson, American Crane, Franklin, Delphi, Borg Warner, Cummins, Flexco, Canada Buller, Bombardier, Magna, MAN,German Continental, Benteler, Bosch, Carl Zeiss, Mannitou, Valeo Powertrain, FIAT, Haldex Vehicle, ABB, Atlas Copco, Volvo, Cargotec, Wacker Neuson, Metso, Danfoss, AVK, Ropeblock BV, Gamesa, Hitachi, Hyosung Ebara, TATA, BHEL, UPECA,SANY, etc. German Continental, American Jacobs, American Borg Warner, Canadian Buller gave purchasing presentation during the conference. All of them introduced the global suppliers' chain management, sourcing localization, as well as standards, development and support program of the suppliers.
According to statistics, all the world top 500 enterprises with casting sourcing requirements set their global purchasing office or Asia-Pacific purchasing office in China. All these buyers have their own mature suppliers' chain management, and during the implement of the localization purchasing, this promotes the cooperation between local suppliers and world first-class companies, as well as promotes the improvement of the manufacturers' technology and management. This has made a positive impact on Chinese foundry industry development.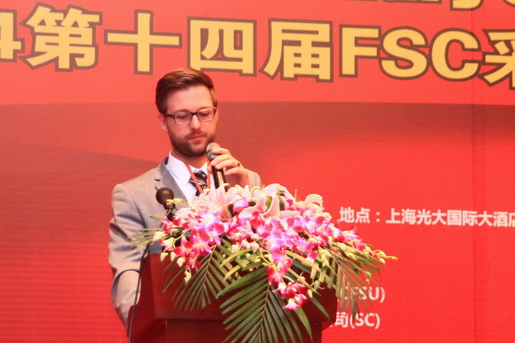 Purchasing presentaion of Continental
2. Transnational buyers' requirements on casting sourcing change to be higher and higher
Recently, less and less buyers have been involved in purchasing blank parts. Nowadays, transnational buyers prefer to purchase machining casting parts, and most buyers hope that the casting factories have their own machine center, professional heat treatment equipment, etc. Parts of the buyers begin to think about giving casting orders to professional casting factories for their sourcing when they purchase some sophisticated machining castings. This provides useful reference for the casting factories' improvement on their technology.
The 14th FSC conference also attracted some powerful suppliers, such as Changchai Group, Jianghuai Power, Hangzhou Turbine Casting & Forging, Liugong Foundry, Jiangnan Marine Valve, CITIC Dicastal, Chongqing Lonchon Power Group, Shandong Laichai Power, Fuling combustion engine, Jinan Tenglong Exhaust Pipe, Xipai combustion engine, Beijing Nankou Railway Transit Machinery, CSR Corporation, Shandong Meichi Axle, Shanxi Sanlian Steel, South Huiton, Tianrun Crankshaft, Longgong Casting & Forging , OMR (China), Jinzhou Investment Casting Foundry, Hebei Jinguang, Tianjin Baoxin, Baoding Weide, Suzhou Chuo Malleable Iron, Huzhou Nanfeng, Kunshan Tiesheng, Jiangsu Liyuan Jinhe Foundry, Dongying Giayoung, Zhejiang Top Casting, China Coal Zhangjiakou Coal Mining Machinery, Shantou Caifu Refined Casting, Shanghai No.1 Machine Tool Foundry, China Machinery Engineering Corporation, Hubei Sanhuan, Weicheng Metals, Dalian Binuo, Handan Iron & Steel Group, Luobei Heavy Industry Machinery, Sanming Yijun Machinery Casting, ShenZhen Kelida Industral, Dalian Lvsang Industry Corporation, Galumph, Shandong Yijie Heavy Industry Machinery, SCW, Dalian Rihang Machinery Manufacturing, Wear Casting, Shanxi Institute of Mechanical & Electrical Engineering, Shenzhen Chang'an Magnesium Technology, Impro, Torin Casting, Shanghai Hulin Heavy Industry, Shanxi Huade Smelting & Foundry, Qingdao Sanheshan Casting Group, Zhang Jiakou Chuncheng Coal Mine Machinery Manufacturering, Wenzhou Ruite Casting, Changzhou Huaxuan Electrical Technology, Dlian Foturn, Suzhou Jietailong Precision Casting Industry, etc. to negotiate with global purchasers.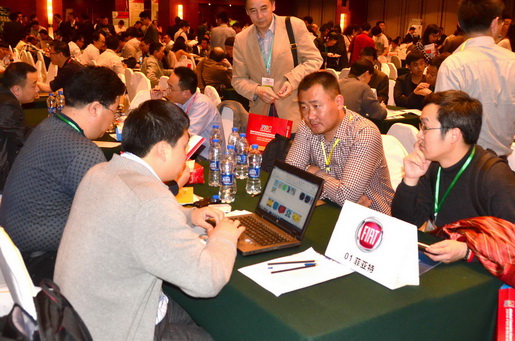 FIAT Group is negotiating with suppliers
3. The world's first-class casting production enterprises following the transnational buyers stepped into Chinese market
Chinese casting output accounted for more than forty percent of the global casting production. In recent years, with the constant upgrading of technical equipment, casting technology and management level, some products have reached or approached the international advanced level. During the supply chain integration's process, international buyers successively favor and shift their middle and high-end castings procurement projects to China. Followed the footsteps of casting purchasers, some excellent foreign casting processing factories also come into the Chinese market. Facing the global buyers' supply chain integration trend, and to continue the advantage of large buyers' delivery status, excellent foreign casting processing factories reexamined the Chinese market, and shift some production capacity to China.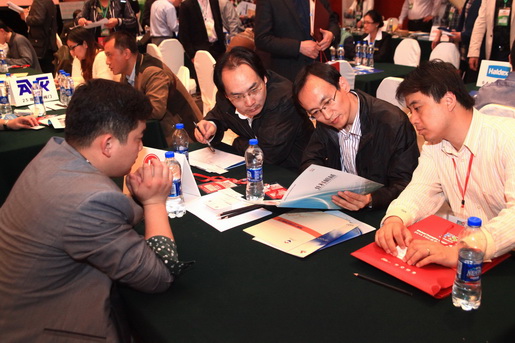 UPECA is negotiating with suppliers
4. The transfer of low-cost casting purchasing order to the countries bordering China
Owing to the labor shortage, high environmental protection cost of Chinese casting factory, and with the overall level upgrading of Chinese casting industry, many international buyers have transferred part of their purchasing orders to countries bordering China, such as India, Thailand, Vietnam, Pakistan, Malaysia, etc., which brings new development opportunity to local enterprises. Besides, as the world's second largest casting production country, Indian castings production enterprises also acutely aware of this point, which can be seen some clues from the 14th Global Foundry Sourcing Conference. Some Indian enterprises have attended the conference with their samples, such as Shivalik Power & Steel Pvt. Ltd, Anugraha Valve Castings Limited, PC Sons Castings Private Ltd., Sovik Enterprises Pvt. Ltd, Jagdish Precision Cast Pvt. Ltd. In addition, the Indian Dakshin Foundry Private Limited gave the product promotion in the conference and elaborated the details of their main products, production equipment, testing equipment and software & hardware advantages, which draws the purchasers' great attention.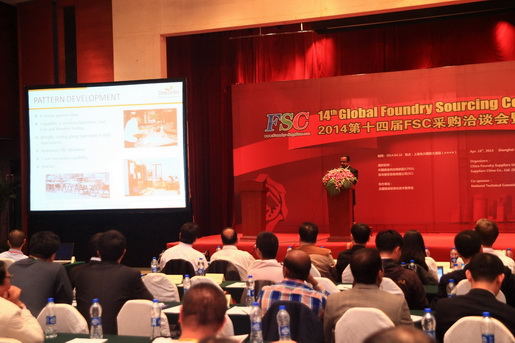 Product promotion of Dakshin Foundry Private Limited
5. Chinese casting industry standard plays a crucial role in transnational procurement activities
Purchasing and selling in China, casting suppliers and purchasers have to know the relationship of technical counterpart among European standard, American standard and Chinese standard, for most transnational casting buyers are strictly complied with European standard and American Standard in their purchasing activities. About this, Secretary-general Mr. Ge gave a brief introduction on the working condition of National Technical Committee 54 on Foundry of Standardization Administration of China, the drafting and formulating of casting standard statistical data, and the channel of achieving standard, which standardized the transnational procurement activities of casting supply and demand sides.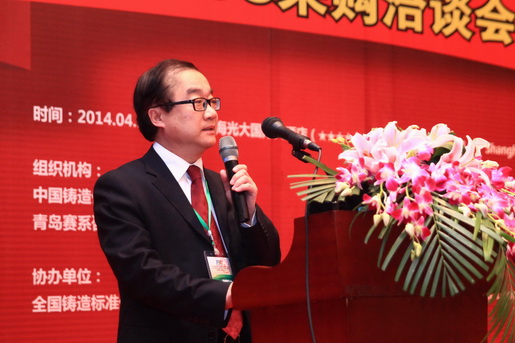 Presentation of Mr Ge Chenguang from National Technical Committee 54 on Foundry of Standardization Administration of China
The changes in transnational casting buyers' procurement activities have influenced the reform of world foundry industry from the angle of downstream industry market. In the promotion of global market integration, China casting industry confronted with hitherto unknown industrial upgrading tide. How to by understanding, adapting to international buyers' purchasing strategy and requirements to upgrading technology, management level, and making the long-term development plan, has been important for Chinese casting enterprises. This also has profound implications for Chinese foundry industry developing towards the higher-end level !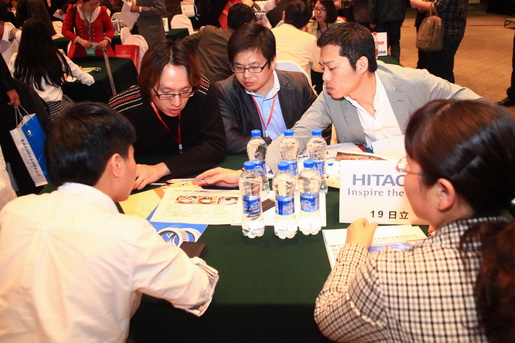 HITACHI is negotiating with suppliers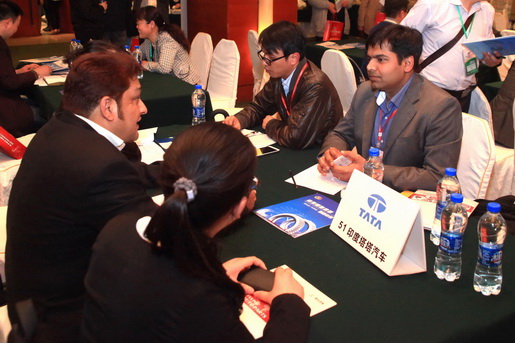 TATA is negotiating with suppliers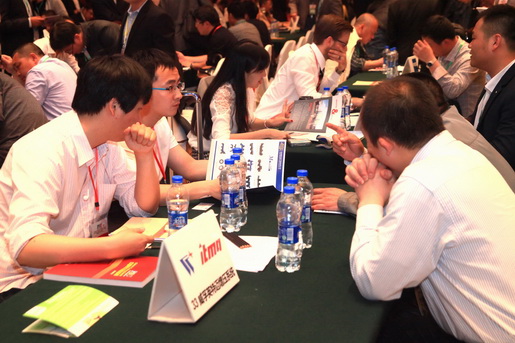 Wfim Turbo is negotiating with suppliers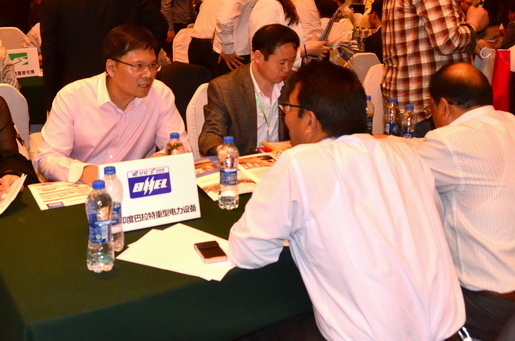 BHEL is negotiating with suppliers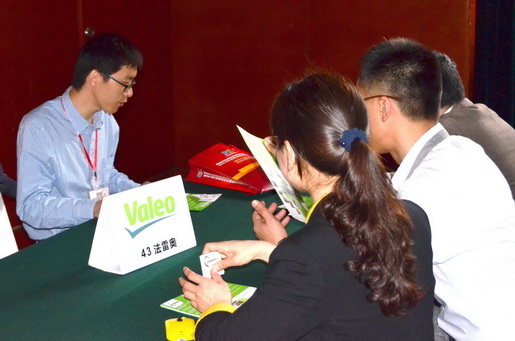 Valeo Powertrain is negotiating with suppliers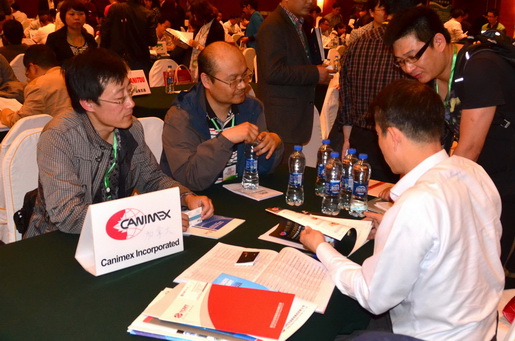 Canimex Incorporated is negotiating with suppliers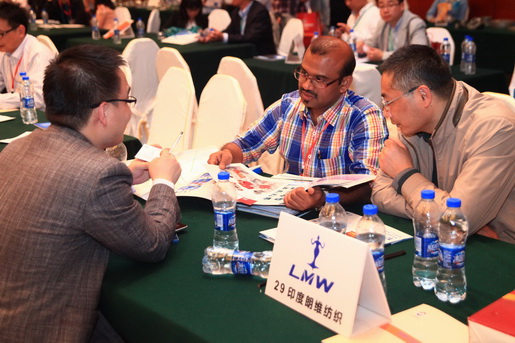 LMW Textile is negotiating with suppliers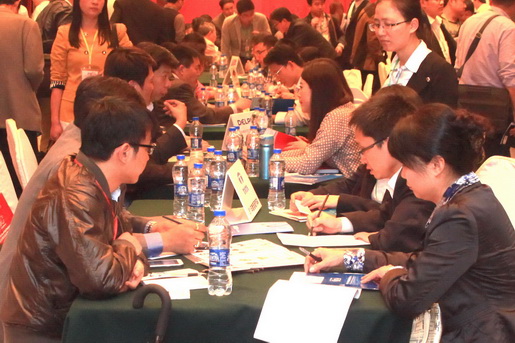 Bustling negotiation between suppliers and buyers
Relying on universal casting procurement database and world casting supplier database, FSC holds the Global Foundry Sourcing Conference, operates line bilingual casting procurement platform, publishes the China's Casting Guide and Global Casting Procurement Information, and offers the information consulting services, which all committed to build a professional international casting procurement platform for castings supply and demand sides. FSC will be sure to make greater contribution in the integration of world foundry industry chain and promoting the upgrading of Chinese casting industry.
The next FSC conference--15th Global Foundry Sourcing Conference will be held in Qingdao Grand Regency Hotel, on 23rd, Sept. 2014. More splendid contents please wait and see!

Suppliers China Co., Ltd.
2014.04.20