The 17th Global Foundry Sourcing Conference 2015 Successfully Held in Qingdao
The Chinese Academy of Social Science once released Economic Blue Paper, Summer Version: China Economic Growth Report (2014-2015) to claim that China's economic growth speed will be 6.9% in 2015. However, it has raised some anxieties from the market as the forecast is lower than what made by Chinese government. The reflections of depressed economic situation can be seen in all business and industries. As the foundation of traditional manufacturing, foundry industry is suffering severe decline. The current problem in foundry industry is how to adapt to the globalization market and position their brand in order to maintain long-term and healthy development.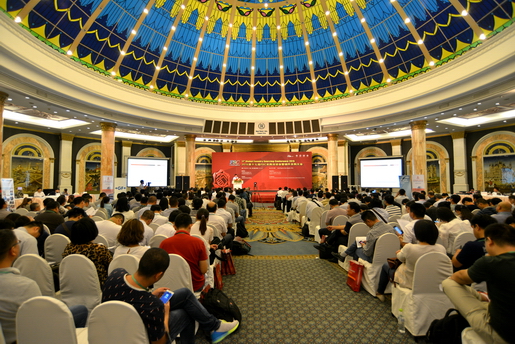 The 17th Global Foundry Sourcing Conference 2015 Successfully Held in Qingdao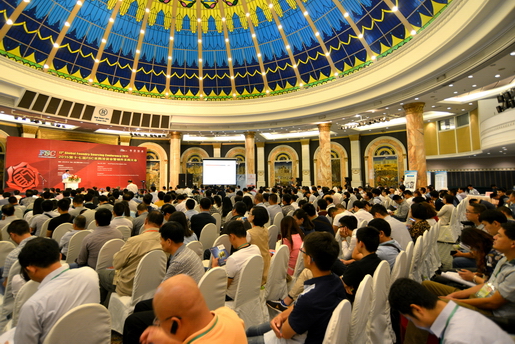 The 17th Global Foundry Sourcing Conference 2015 Successfully Held in Qingdao
On Sep. 16th 2015, the 17th Global Foundry Sourcing Conference was solemnly opened in Grand Regency Hotel, Qingdao. This conference was held by Suppliers China Co., Ltd. (SC), co-organized by Nation Technical Committee 54 on Foundry of Standardization Administration of China, aiming to establish a platform for communication, negotiation and commerce between suppliers and purchasers. More than 500 delegates from 20 countries have attended this conference to communicate and further negotiate about global procurement, supply chain management and specific procurement
objectives.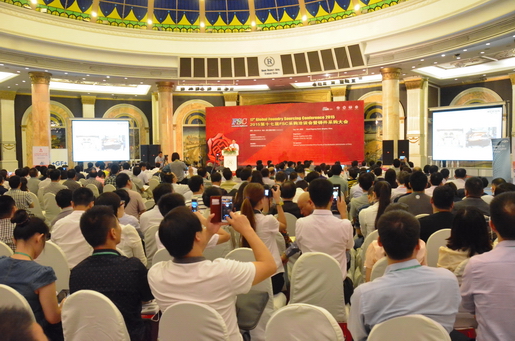 The 17th Global Foundry Sourcing Conference 2015 Successfully Held in Qingdao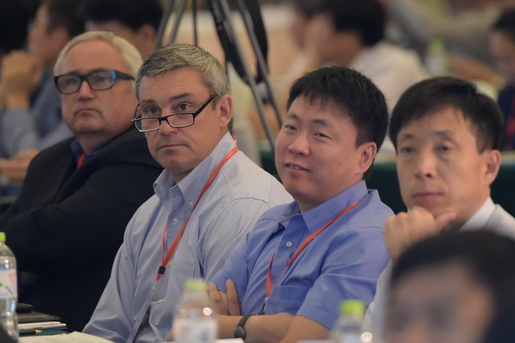 FSC Representatives at the Conference
Business matching for suppliers and buyers is FSC's distinctive characteristic: the international buyers come to attend FSC conference with purchasing programs to meet and face to face negotiate with suppliers. The delegates from Canadian Ferrotech Menard, Inc., French Saint-Gobain, Japanese Musashi and British ATG have made presentations to introduce their purchasing products, procurement demands, purchasing process and delivery details. Besides, more than 400 suppliers' delegates have been invited to meet with the buyers. Representatives from Weichai Power (Weifang) Foundry and Forging Co., Ltd., Shanxi Qinghui Machinery Manufacturing Co., Ltd. and Hebei Yongqiang Foundry Co., Ltd. have made promotion presentations to introduce their companies, main products, equipments, and management capacity and so on. All the presentations have improved the efficiency of negotiations in the afternoon and well approved and praised by attending delegates.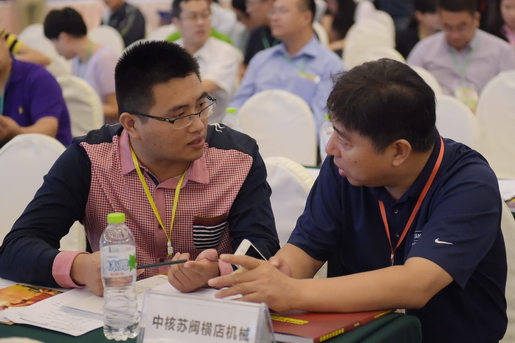 Delegate from American CRANE Was Negotiating with Supplier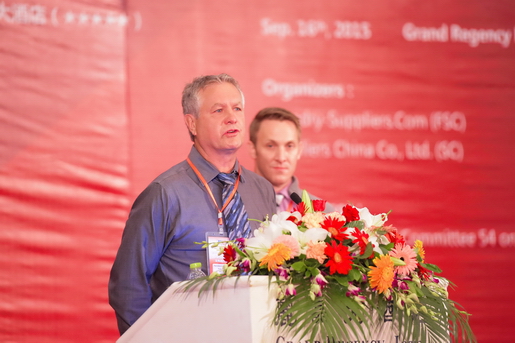 Presentation from Canadian Ferrotech Menard,Inc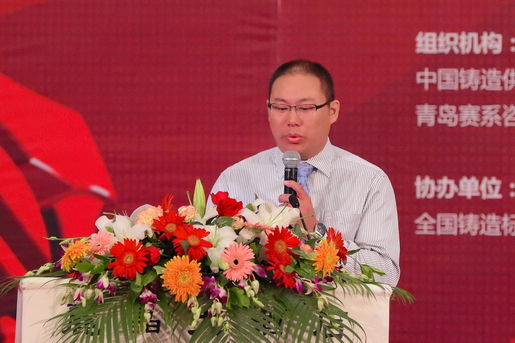 Promotion Show from Weichai Power (Weifang) Casting & Forging Co., Ltd.
Presentation of Supply Chain Management Experience from CASAPPA S.p.A
How to compete in the global market as the traditional manufacturing industry? FSC invited the famous supply chain manager Mr. Zhouxi from CASAPPA to give a speech based on this problem, about seven demands of supply chain management and suppliers' evaluation: quality, cost, delivery, service, technology, fund, staff and process. He pointed out the importance of suppliers' cash flow, as well as some suggestions: make specific product strategies; never compromise on quality and continuous improvement; employ professional manager; provide added service and explore opportunity of "Internet+" to traditional manufacturing. Most of suppliers have approved his speech and decided to adjust their management of company to face the challenges from market.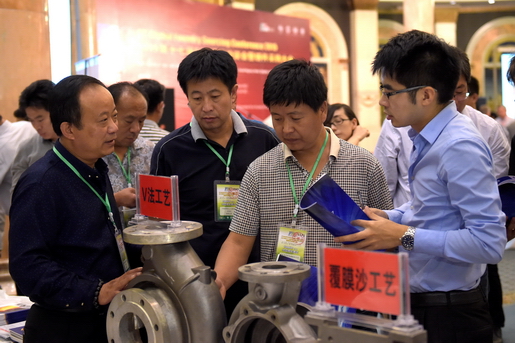 Supplier's Samples Visiting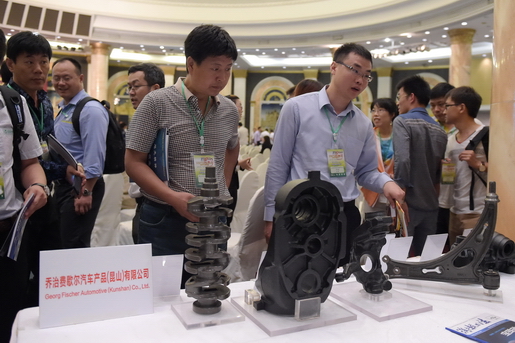 Visiting Samples from GF Automotive (Suzhou) Co., Ltd.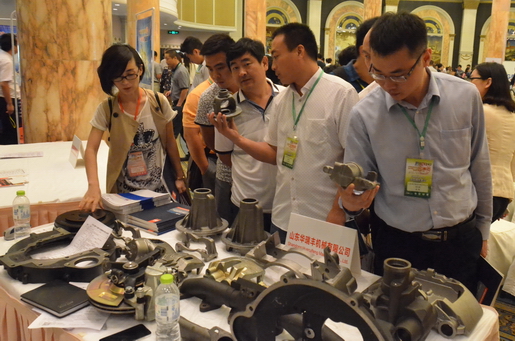 Visiting Samples of Shandong Huaruifeng Machinery Co., Ltd.
In the morning report, FSC has introduced the progress of 2015 China Foundry week in Changsha hotel, Hunan province from Oct. 25th to 28th in the year of 2015. Liuchuang, the secretary of National Foundry Standardization Technical Committee has introduced the attached activity--China Foundry Scientific and Technological Achievements Conference; FSC has introduced the attached activity--China's Casting Exporting and Sourcing Conference 2015, aiming to build a set of activities to combine academic exchanges, market analysis, procurement negotiations together, so as to provide a better serve in foundry industry.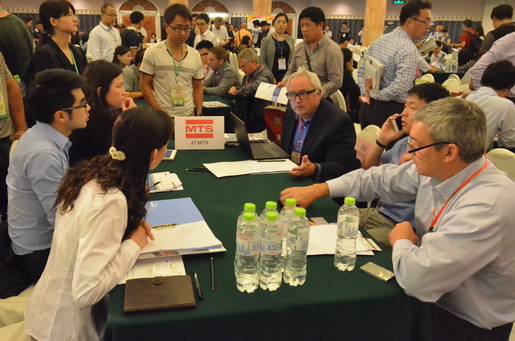 Negotiating Between American MTS Systems Corporation and Suppliers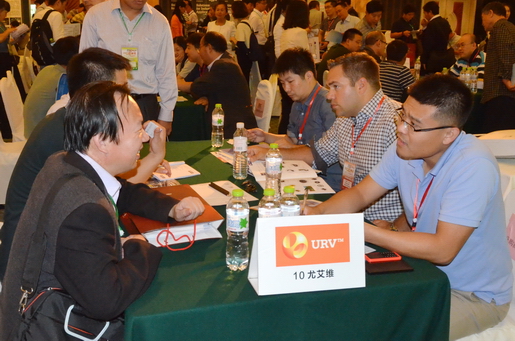 Negotiating Between Finland URV and Suppliers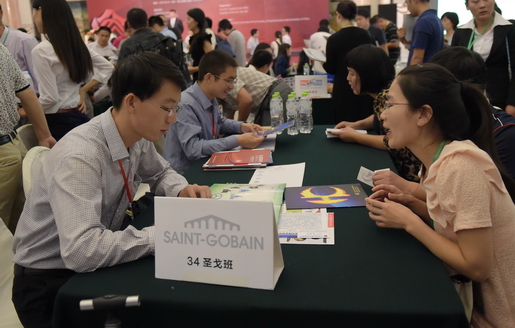 Negotiating Between French Saint Gobain and Suppliers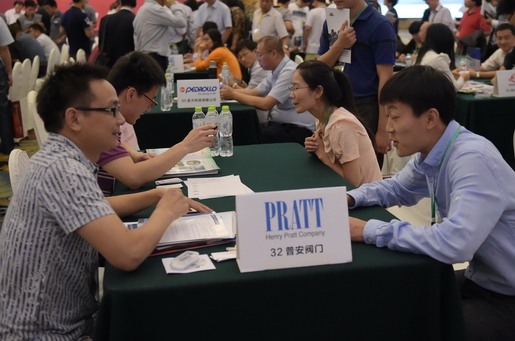 Negotiating Between American Pratt Valve Co., Ltd and Suppliers
SC has been committing to the research of international casting market for long time. They reported that since the beginning of this year, the demand for buying parts showed overall weakness in the multinational corporations, purchasers started to optimize the supply chain and reduce procurement costs by reducing the number of suppliers, internal layoffs, reducing travel plans. More and more multinational groups transferred the low added-value casting purchase orders from China to some Southeast Asian countries like India which can provide cheap labor. China's foundry production enterprises not only suffered from the insufficient of downstream buyers, but also faced the pressure of capital, labor and environmental protection. It's imminent for us to deal with the current crisis! FSC appealed: Domestic casting production enterprises shall analyze the downstream market correctly and make product located; control quality, compress cost; learn management process and technological innovation from developed countries and keep improving; compete the quality and service with the low cost countries, strive for a comparative advantage. At the same time, we should do more works on the market, analyze the purchasing trend of multinational groups, and apply international trade rules expertly. Only in this way can we develop the international market better, occupy a favorable position in the global casting market pattern and promote the healthy development of enterprises.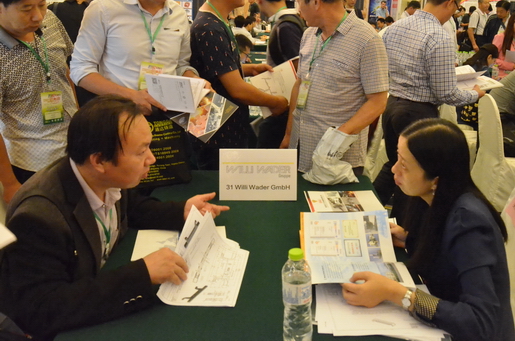 Negotiating Between Germany Willi Wader GmbH and Suppliers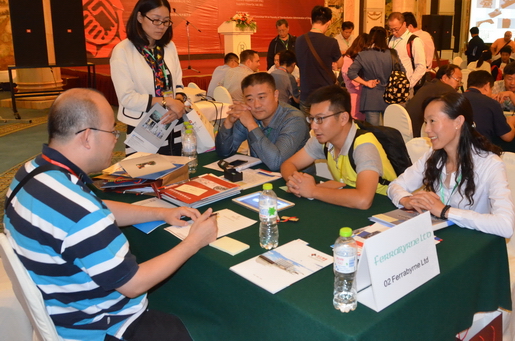 Negotiating Between British Ferrabyrne Co., Ltd. and Suppliers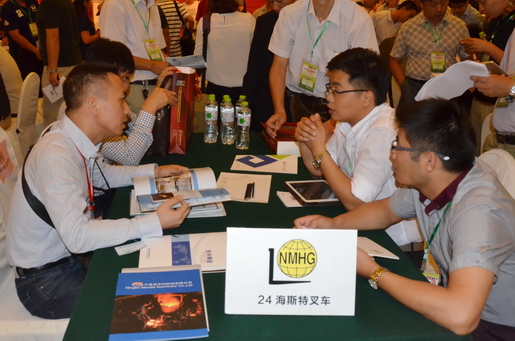 Negotiating Between American NMHG and Suppliers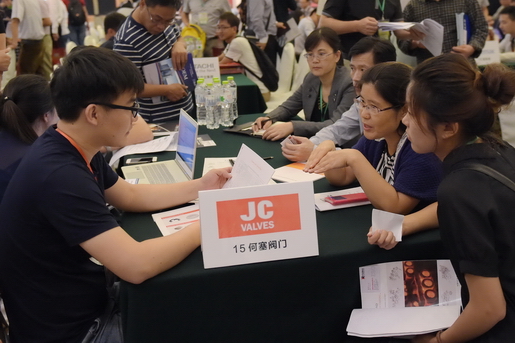 Negotiating Between Spanish JC Valves and Suppliers
The organizers also introduced that on the basis of keeping professional, FSC will accelerate the process of international and internet, make the online and offline multinational casting procurement platform play a greater role in the parts procurement process. FSC will make more contribution to promoting the upgrading of China's casting industry and the integration of world's foundry industry chain!
Suppliers China Co., Ltd
2015-09-24