Under the Environmental's Pressure, China is Still the Best Market For Purchasing Castings
The 22nd Global Foundry Sourcing Conference 2018 achieved a great success, it is organized by Foundry- Suppliers.Com (FSC), Suppliers China Co., Ltd. (SC) and co-organized by National Technical Committee 54 on Foundry of Standardization Administration of China(SAC/TC54).The conference was held in Shanghai Everbright Int'l Hotel on 26th, April 2018. There were more than 500 representatives from more than 20 countries. Fully marketization Global Foundry Sourcing Conference is well known by foundry industries.
The conference featured as below: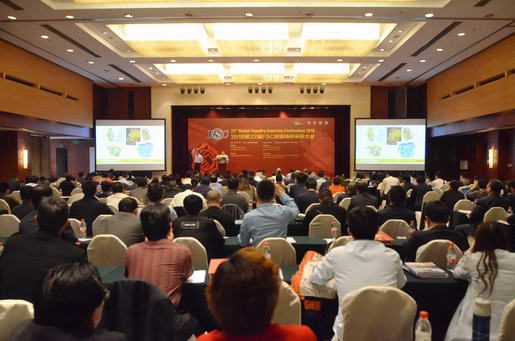 22nd Global Foundry Sourcing Conference 2018 Held in Shanghai Successfully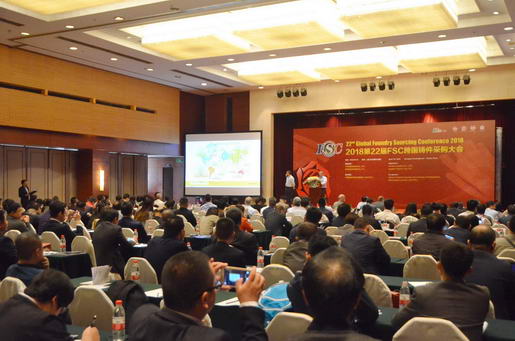 22nd Global Foundry Sourcing Conference 2018 Held in Shanghai Successfully
1. Environmental protection and control deeply influence the foundry industries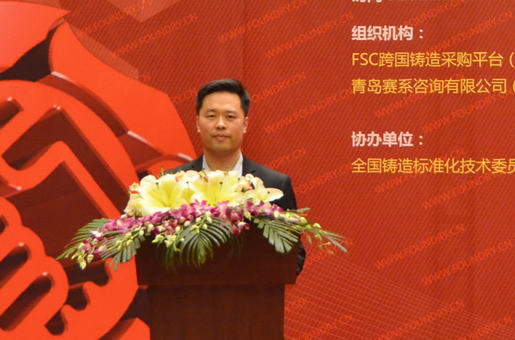 Dirctor Wang From Foundry-Suppliers.Com Made the Opening Statement
Recent two years, environmental issue has become the focus of buyers and suppliers, as China's unsound environmental policy and part of the government's coercive measures lead to some of the excellent suppliers appear to halt production and production limitation. Through the statistical data we found that the environmental problem significantly influenced on Beijing-Tianjin-Hebei, West of Shandong, Shanxi and Henan, and because these areas are traditional primary casting province, this phenomenon discouraged international buyers from sourcing in China.
The conference data shows: the purchaser number are 72, and supplier number are 185, the proportion of purchasers and suppliers is 1:2.5, comparing with previous data 1:3 and 1:4, the change is big. This heralds the end of a period of easy buying by global groups in China, meantime this will make it harder to buy castings in China.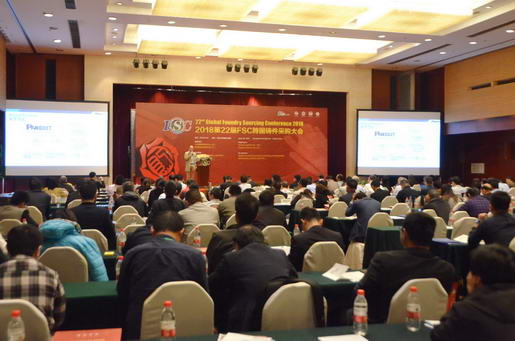 PANDUIT Held Procurement Presentation
2. Castings orders are quickly transferred to the low cost countries, but still face the political economy and the matching problems.
Because of the limited production in China, the global buyers gradually transferred orders to Southeast Asia. Although these regions can offer lower sourcing cost, but they also face new problems such as: imperfect infrastructure, social political instability, economic environmental turbulence and the matching problems of upstream and downstream enterprises. In a word, the global buyers, especially the Asia-Pacific sourcing team are worried.
According to a purchase leader from Japanese Enterprises, since 2015 they tried to transfer some orders to Southeast Asia. But as the technology, supporting facility are not good and the issue of order delivery, in the end, they cancelled cooperation with Southeast Asia and all the orders are transferred back to China.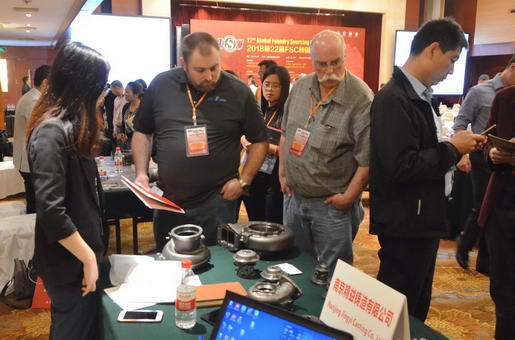 Purchasers Visited Samples From Nanjing Jingyi Casting Co., Ltd.
FSC reminds:
The trend of low-end casting orders transferring to Southeast Asia, South America and Eastern Europe will not change, and will accelerate. An American drainage system purchaser used to buy castings in China for 20 years, he had seen a lot of castings' prices, but China's casting prices are always rising, so they moved most orders to neighboring countries, and this will go on in future.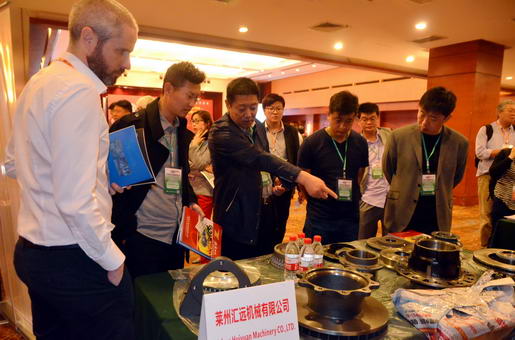 Purchasers to the Meeting Visited Samples From Laizhou Huiyuan Machinery Co., Ltd.
3. China is still the best market for purchasing castings
The conference invited 72 purchasers from industry leaders including: Alstom, Knorr-Bremse, Haldex, Vehicle, Chang Group, Cummins, Delphi, Hyundai Heavy, Posco Daewoo, NIKKISO EIKO, HITACHI GROUP, John Deere, CNH, SAME DEUTZ-FAHR, Buhler, SATA, Danieli, WARTSILA, Alfa Laval, SKF, AVK, CARRARO, Decathlon SA, Anvil, Embraco, Wacker Neuson, ElringKlinger, ETC. Among more than 30 companies came from Top World 500 enterprises.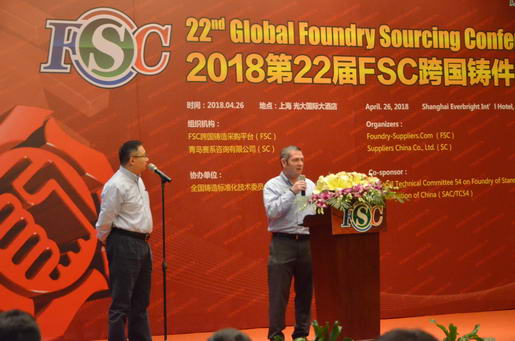 Caterpillar Global Purchasing Director and China Purchasing Director Held Procurement Presentation
Caterpillar, the world's largest manufacturer of engineering machinery and mining equipment, held a special purchase presentation. The global procurement director introduced the global procurement situation and the future purchasing strategy. The China purchasing director also introduced that current purchase in China accounts for a quarter of the world's, and this will be 1/3 in future, and their goal is to make more procurement in China.
A Europe buyer who has attended the Global Foundry Sourcing Conference three years ago, shows that: comparing with the suppliers who attended the conference three years ago the suppliers attending 2018 Shanghai Conference have higher level on hardware and software, research ability and management. They purchase castings not just look at the price, the more important is to look at the suppliers, such as ability of meeting with the requirements of the buyers, the advantage of Chinese foundry enterprises is very obvious, he says they will continue to increase purchasing in China in future.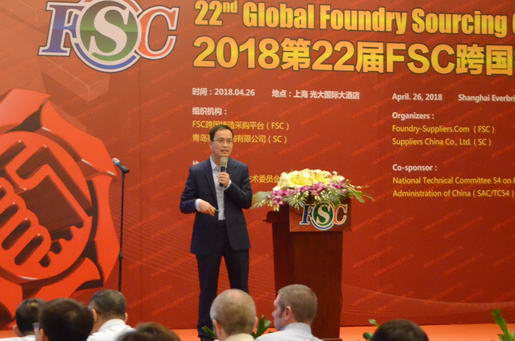 Norway ULEFOS ESCO AS Global Director Held Procurement Presentation
Besides, Norway ULEFOS ESCO AS、Yutong、Panduit are all held products presentations: Introduced group purchasing trend in detail, present intensive purchasing items, etc.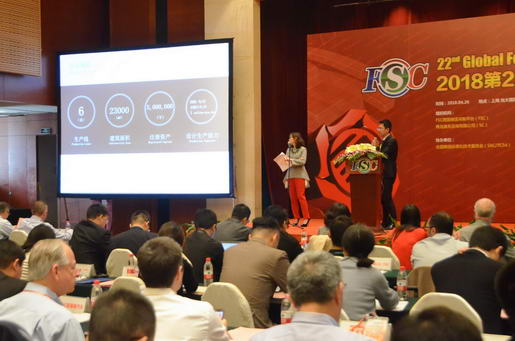 Ningbo Zhongxin Die-casting Mould Co., Ltd Held Product Recommendation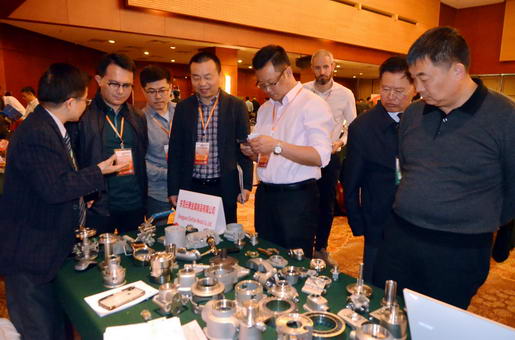 Purchasers Visited Casting Samples From Dongguan Chieftain Metals Co., Ltd
In this conference, 4 suppliers held products introduction: including excellent die-casting enterprise- Ningbo Zhongxin Die-Casting Mould Co.,Ltd; Top 50 enterprise in China on Die-casting manufacturing- Shanghai Jintuo Metal Products Co., Ltd; aluminum alloy representative enterprise in zhongyuan hinterland - Henan ZhongHongtong Non-Ferrous Metal Casting Co., Ltd, and the new company with strong hardware and software strength - Shandong Gexin Jinggong Co.,Ltd.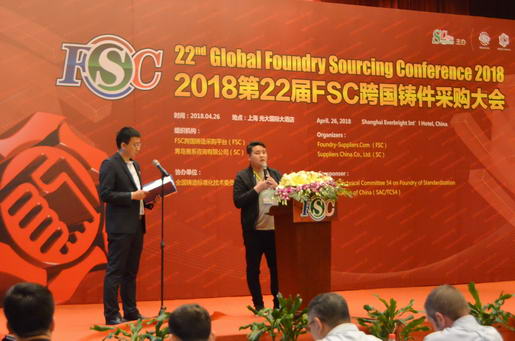 Henan Zhong Hongtong Non-Ferrous Metal Casting Co., Ltd Held Product Recommendation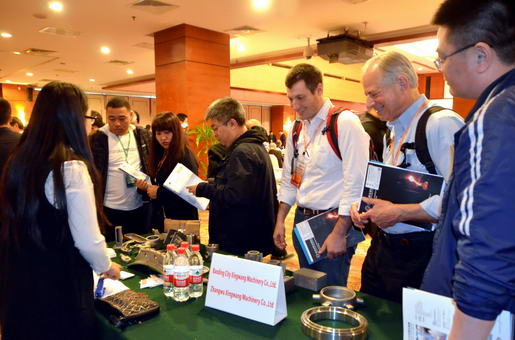 Purchasers Visited Samples From Baoding City Xingwang Machinery Co., Ltd.
The director Wang Longhe from FSC made the opening speech, he expressed: though the China's casting enterprises are facing problems about high manufacturing cost , limited production and so on. But due to our obvious advantages on politics, economy, infrastructure, casting equipment, casting technology, management level, surrounding supporting facilities. China is still the best market for purchasing castings till now.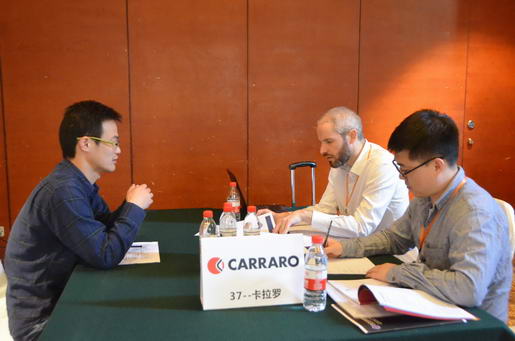 Carraro Purchasing Director and Supplier Discussed in VIP Room.
4. FSC official issue the "Fast Sourcing Castings" service, help Global purchasers buying castings in China
FSC in order to promote overseas buyers more efficient and more stable procurement in China, we official issue the "Fast Sourcing Castings" service. The service provides support that similar to "local procurement center" for overseas buyers and the service is aimed at small and medium-sized overseas buyers with annual purchases under $3 million. It is based on FSC China casting suppliers' database and FSC casting expert panel support, and the traditional casting project can target the target supplier within two weeks. This service can solve the problem about the overseas buyers which are hard to purchase castings in China, and can improve the success rate for procurement, shorten procurement cycle, lower procurement management cost. It will bring higher grade orders for inland casting manufacturing enterprises.
Besides, FSC can provide casting purchasers with free services :self-service inquiry provider in Foundry-Suppliers.Com (Chinese website and English website), download the 《China's Casting Guide》,attend the Global Foundry Sourcing Conference and recommend suppliers. These services are very useful for global purchasers.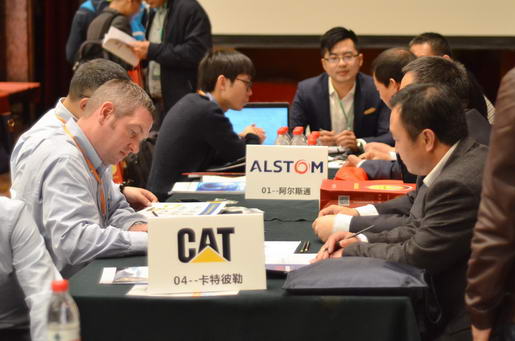 Caterpillar and Alstom Were Talking With Supplier
Held twice every year, FSC has been a professional platform who is extensively recognized in foundry field and can provide efficient business matching service. We hope by the means of trade matching before conference, face to face negotiating during the conference, visiting factory after conference are to establish a communication and trading platform for global casting purchasers and casting suppliers. We will work harder to provide more excellent supporting services for casting supply and demand.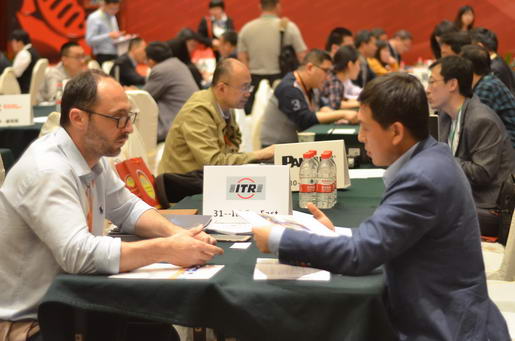 Italy ITE Were Talking With Suppliers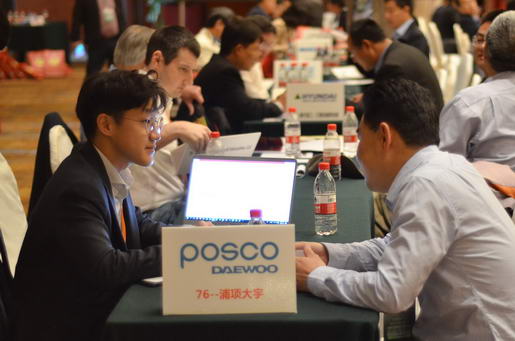 Posco Daewoo Were Talking With Suppliers
WUXI SMART Were Talking With Suppliers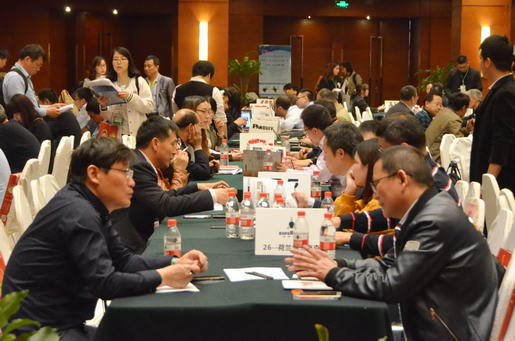 Purchasers Like Ropeblock Were Talking With Suppliers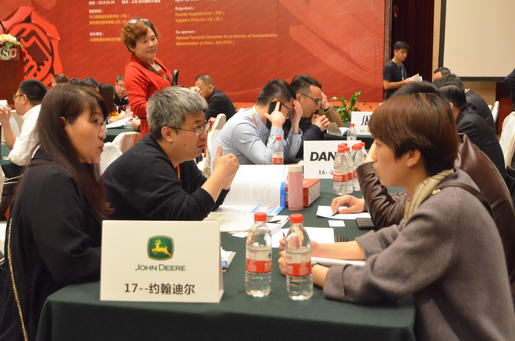 John Deere Were Talking With Suppliers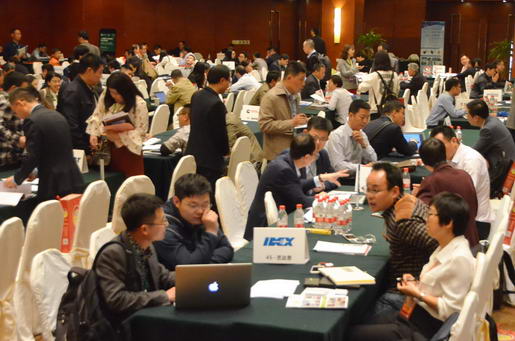 Both Suppliers and Purchasers Talked Warmly
Suppliers China Co., Ltd. (SC)
2018.05.10