Attention: There may be a downward trend in casting orders this year and next. Casting manufacturers need to be vigilant
The 24th Global Foundry Sourcing Conference 2019 achieved a great success, it is organized by Foundry-Supplies.Com(FSC), Supplies China Co., Ltd. (SC) and co-organized by National Technical Committee 54 on Foundry of Standardization Administration of China. The conference was held in Shanghai Everbright Int'I Hotel on 24th, April, has attracted more than 500 delegates to attend.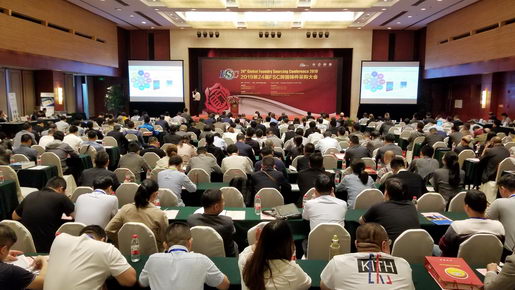 24th Global Foundry Sourcing Conference 2019
The organizer invited more than 70 buyers from more than 20 countries to bring casting projects to participate in the procurement. Including MAN, Knorr, SCHAEFFLER, CARRARO, CAMSO, SDS, MERITOR, EFi, CNH, John Deere, VESTEL, SKF, CRH, IDEX, EQI, ANALOGIC, Johnson Controls, PDI, WARTSILA, Atlas Copco, AF, DELLNER, Spanish Railway, STRATO, flex, DANIELI, ROPEBLOCK, CRANE, EATON, CASAPPA, POCLAIN, BUHLER, HITACHI, Franklin Electric, SATO ACE, BDR THERMEA, Hyster, Gonvarri and other well-known multinational groups participated in the procurement. Procurement covers auto, construction, mining, heavy machinery, agricultural, railway locomotives, energy&power, hydraulic transmission, pump&valves, steel metallurgy, municipal engineering, shipbuilding, compressors, medical, general machinery and other fields. Four buyers from Faurecia, KSPG, GEBR.PFEIFFER, and HANBELL held separate procurement presentation on global procurement strategies, supplier development plans in China, supplier requirements and supply chain management. Made a detailed introduction.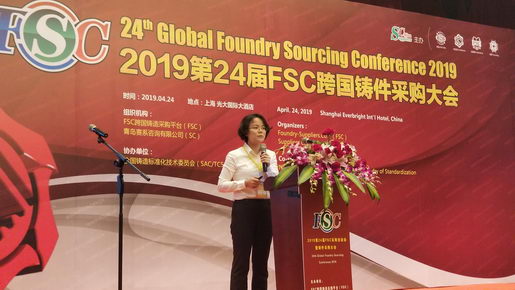 KSPG held a procurement presentation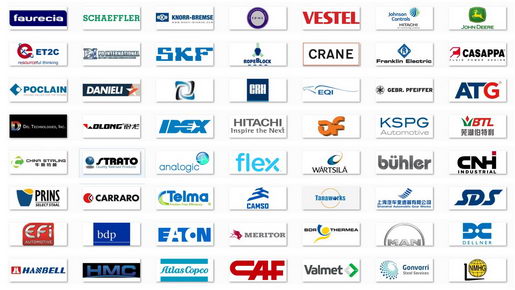 Participating buyers (only part of the logo)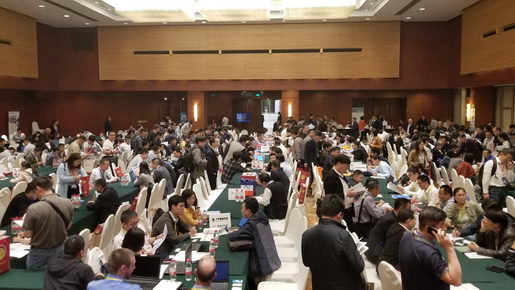 The supply and buyers talked hotly
FSC invited more than 200 domestic and foreign casting production enterprises with spare capacity to participate in the conference. FAW Tianjin, Jinnet, Zhangwu Xingwang held product promotion presentation to introduce the company software and hard ware strength. In addition, Dongguan Changteng, Nantong Gaoxin, Hejiang Tuoxin, Quantum Precision, Huangshi Huaxin, Shenyang Foundry Research Institute, Meishan Zihui, Jiangxi Xindehe and many other suppliers have displayed different material casting samples, were well matched with multinational buyers. VCI Rust New Material (Shanghai) Co., Ltd. gave a detailed report on the anti-rust solution for castings; Mr. Li Jinliang, a member of the FSC Foundry Expert Group, made a technical report on the prospect of lost foam casting and environmental relations, and disappeared Die casting companies provide technical support.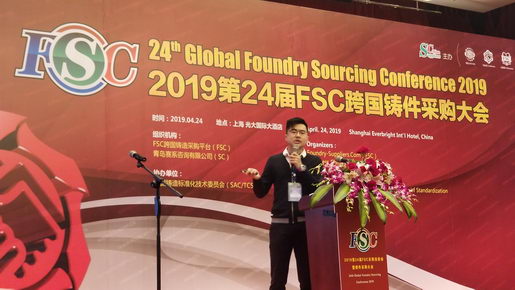 Xingwang Machinery held a product promotion presentation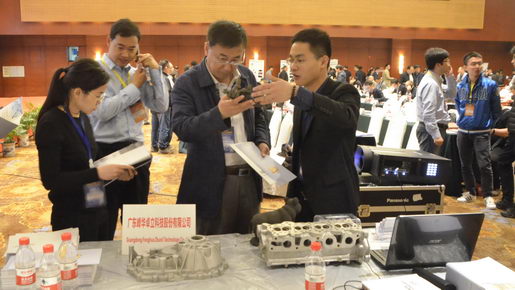 Buyers visit samples from Guangdong Fenghua Zhuoli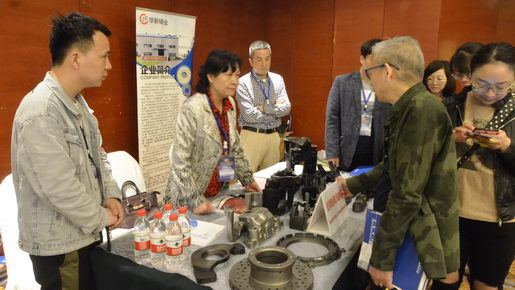 Buyers visit samples exhibited by Huaxin Casting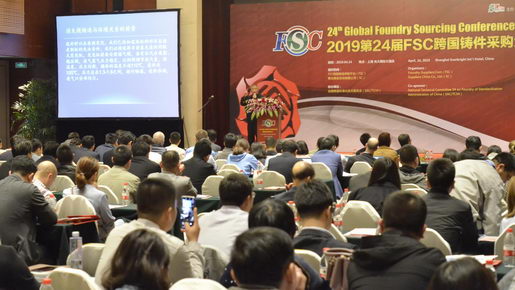 FSC casting expert team members--Mr.Li jinliang made a report
about prospect of relationship between lost foam casting and environment
Dirctor Wang from Foundry-Suppliers.Com pointed out in his opening presentation that now the casting procurement appears the following features:
1. Casting enterprises need to be worried about that the insufficient follow-up demand this year and next year.
2. Affected by downstream markets and environmental protection policies, the demand for non-ferrous metals, die-casting and precision casting is increasing.
3. The domestic foundry industry will be accelerated by the policy impact, and more foundries will be closed! But it is good for high-quality foundry companies.
4. The comprehensive cost has increased the attractiveness of Southeast Asia. In addition to the concerns of casting buyers, it has also attracted some domestic foundry companies and equipment companies to invest.
5. Procurement of multi-variety, small-volume, non-continuous orders is increasing.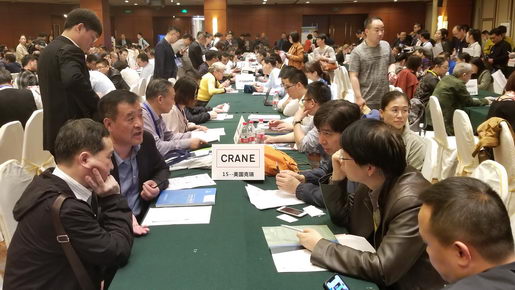 CRANE were negotiating with suppliers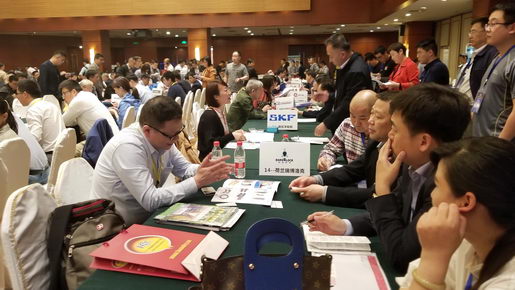 ROPEBLOCK, SKF and other purchasers were negotiating with suppliers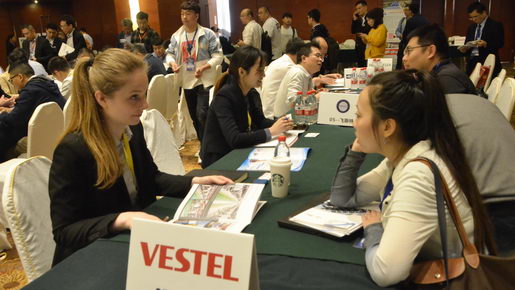 VESTEL were talking over with suppliers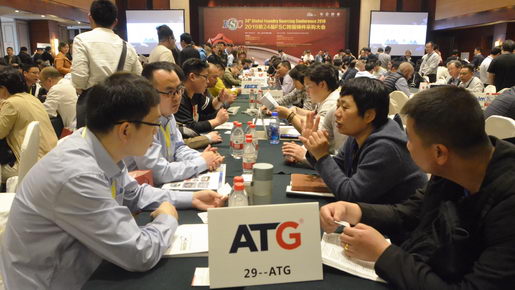 ATG and other buyers were negotiating with suppliers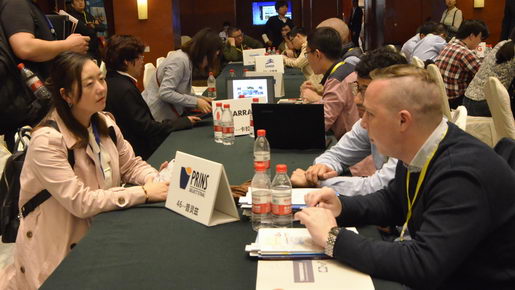 PRINS were negotiating with supplier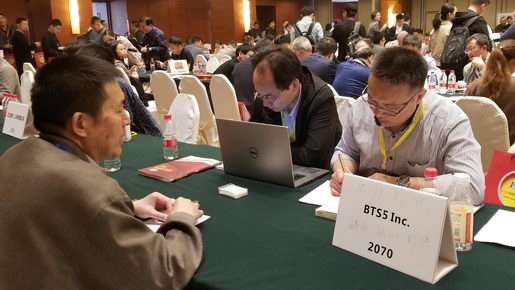 BTS5 Inc. were talking over with supplier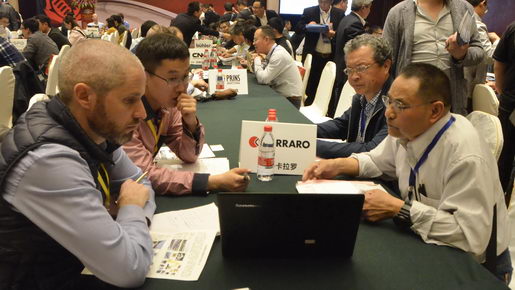 CARRARO were negotiating with supplier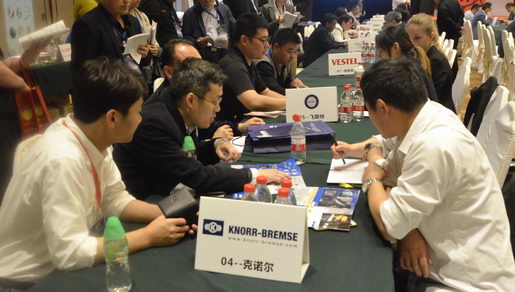 KNORR-BREMSE were talking over with suppliers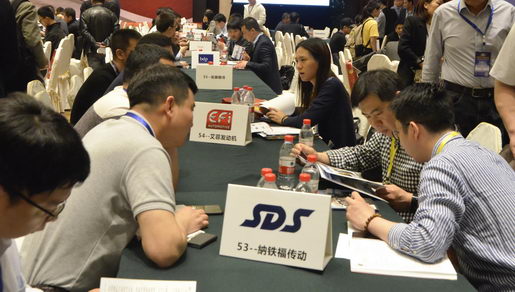 SDS, EFi and other buyers were negotiating with suppliers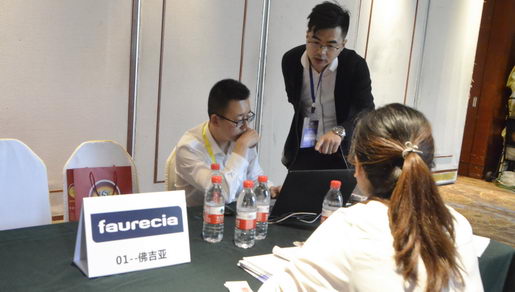 Faurecia were negotiating with suppliers in the VIP room
The event also issued the "China's Castings Guide", which listed the company's profile, contact information, main products, company specialties, material types, and application basic information of the casting supplier. Including the foundry's certification system, single weight range, single piece size, machining, heat treatment capacity, annual production volume, annual export value, floor space, fixed assets, number of employees, and customers interested in castings, etc., so that Quickly judge the comprehensive strength of the casting factory, which is highly praised by the casting buyers! The English version of China's Casting Guide has also been edited separately, which is more in line with the reading habits of overseas casting buyers. The material has been published since 2007 and has been published 24 times in 12 consecutive years. The global promotion of Chinese and English electronic editions has become an indispensable tool for multinational casting buyers to purchase castings in China.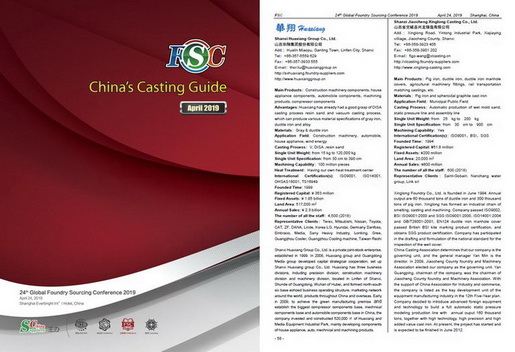 Published 24 issues of China's Casting Guide for 12 consecutive years.
In addition to the Global Foundry Sourcing Conference, FSC also has an online platform--Foundry-Suppliers.Com and consulting business. FSC hopes to take advantage of the platform and provide platform services for global casting supply and demand parties throughout the year to assist multinational casting buyers to carry out new projects. Develop and optimize the supply chain; provide a good display and trade platform for the world's outstanding casting suppliers, open up new markets, and promote corporate health and sustainable development.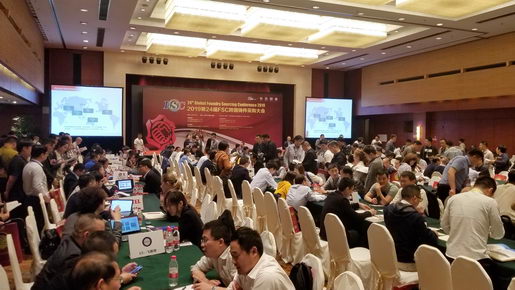 The venue was very busy at the time of the afternoon negotiation
The 25th Global Foundry Sourcing Conference 2019 will be held in Qingdao in Sep 2019. We sincerely hope new and old friends from all over the world continue to focus on FSC, support FSC. Hope to meet you in Qingdao.
Suppliers China Co., Ltd.
2019.04