Challenges and opportunities faced by domestic casting enterprises in the post-epidemic era
The 26th Global Foundry Sourcing Conference successfully concluded on September 23rd at the Regent Grand Hotel in Qingdao. The conference is organized by Suppliers China Co., Ltd. (SC) and co-organized by National Technical Committee 54 on Foundry of Standardization Administration of China. Attracted more than 300 delegates to attend.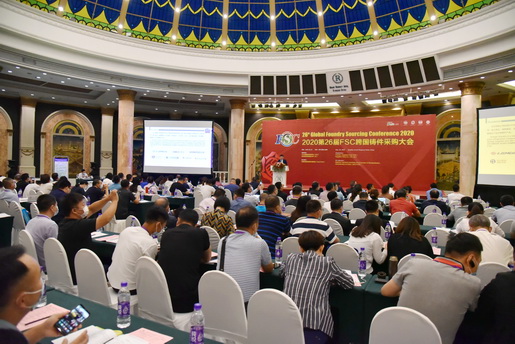 26th Global Foundry Sourcing Conference Held in Qingdao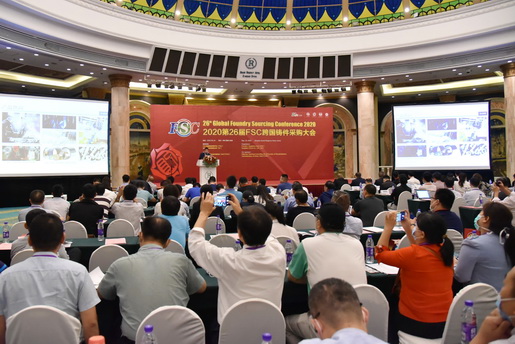 26th Global Foundry Sourcing Conference Held in Qingdao
The organizing committee invited Mercedes-Benz、PARAGON、MEICHEN、PARAGON、MES、Element Group、LEMKEN、GRIMME、CLAAS、EQI、Blackwood Engineering、ROPEBLOCK、ATG、TSA、STRATO、URV、GE、Elcee、SHOWA、Texparechina、POSCO INTERNATIONAL、BUHLER、RYOSHIN、DANIELI、SIMERTEC、TEXPART and other well-known multinational groups participate in the conference with casting projects. The procurement scope involves the auto industry, motorcycles, agricultural, rail transit, construction machinery, mining machinery, energy, hydraulic transmission, pump valves, metallurgy, municipal engineering, shipbuilding industry, general machinery and other fields. Element Group, Texpare china, BUHLER and DANIELI held the special procurement speech, which gave a detailed introduction to the global procurement strategy, China supplier development plan, requirements for suppliers and supply chain management. Mr. Bryan Bian, Managing Director of Elcee(China), in addition to introducing procurement requirements, also analyzed that the current decline in casting orders and delays in shipments due to the COVID-19 is temporary. In the long term, the basic needs of Europe have not changed: China has a relatively complete range of casting processes and relatively strong competitiveness. There are more small and medium-sized enterprises in Europe, and the demand for castings is diverse but small in quantity. If suppliers can adapt to this feature, they will be more competitive.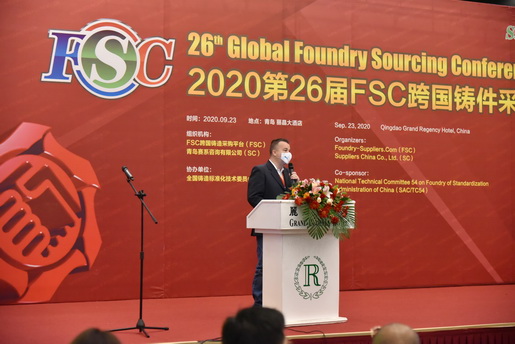 Texpare china held procurement presentation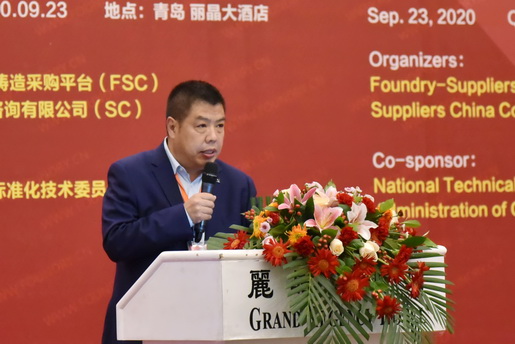 Elcee procurement presentation and European casting market outlook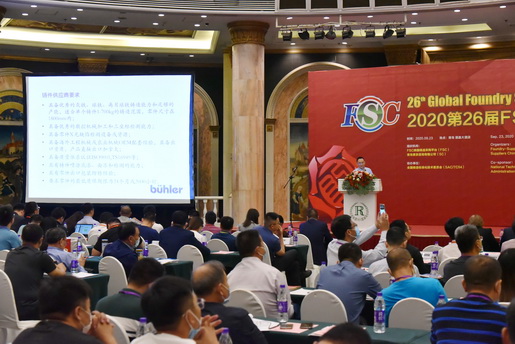 BUHLER Introducing and purchasing needs
Dirctor Wang from Foundry-Suppliers.Com pointed out in his opening presentation that COVID-19 caused a huge impact on the manufacturing industry. The automotive industry, machine tools, petrochemical pumps and valves, shipbuilding, energy and power industries have a shrinking demand for castings, while the demand for castings in construction machinery, mining machinery, agricultural machinery and other industries is increasing. China's foundry industry is showing the following positive trends in this situation: domestic casting production ha recovered rapidly, and the number of transnational projects is increasing; Brexit is good for China, both the UK and UE need the market and China-India relations slowed the shift of industries such as casting to India.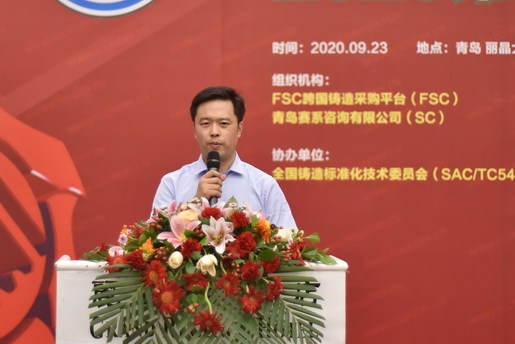 Dirctor Wang from Foundry-Suppliers.Com made the opening statement
FSC invited more than 200 domestic casting production enterprises with spare capacity to participate in the conference. Foundry of Dongfeng Automobile Co., Ltd., XCMG, CRRC Changzhou, XILING POWER, LE BELIER, Dalian Shi Tie, DaLian BaiLian, Hai'an Haitai , Nantong Rising, TaiCang Yowbell, Jiangsu Jianghua Valve, Hebei Zhongqing, Suzhou Chuo Malleable, Dongying Giayoung, Huajun Special Steel, Nantong Gaoxin Antiwear Materials and other rich production companies to participate in. Huangshi Donpei held a special product promotion speech, causing a high degree of attention from the buyers.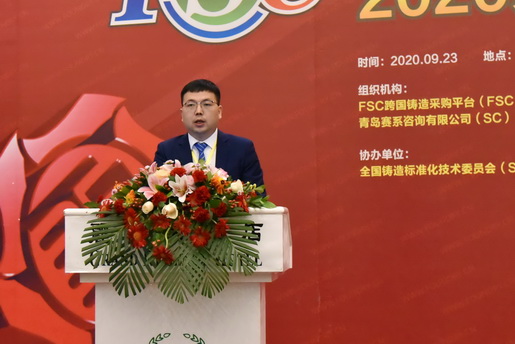 Huangshi Donper held a product promotion presentation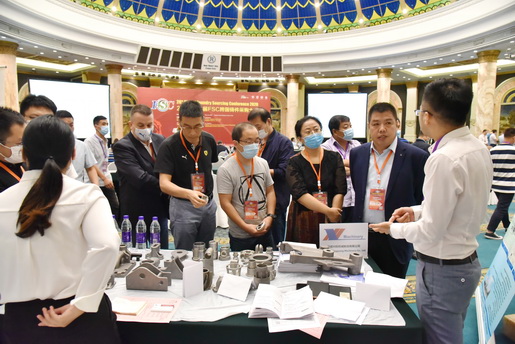 Purchasers visited samples from Zhangwu Xingwang Machinery Co., Ltd.
On-site negotiations have always been the highlight of the FSC Conference. Thanks to professional and solid pre-conference business matching service and standard on-site layout, the afternoon negotiations are busy but orderly.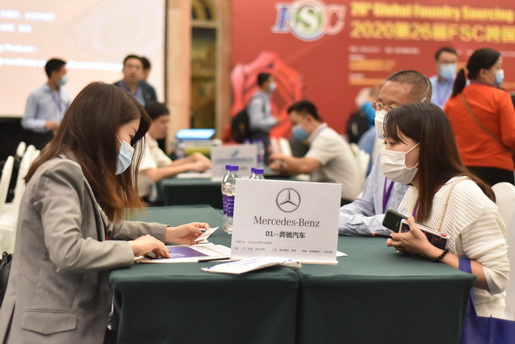 Mercedes-Benz were negotiating with suppliers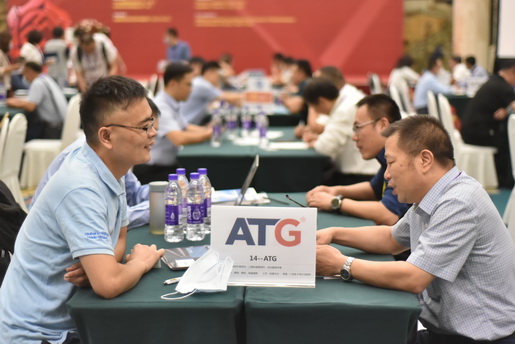 ATG were negotiating with suppliers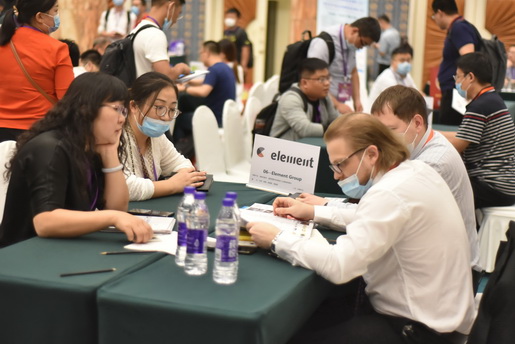 ELEMENT were talking over with suppliers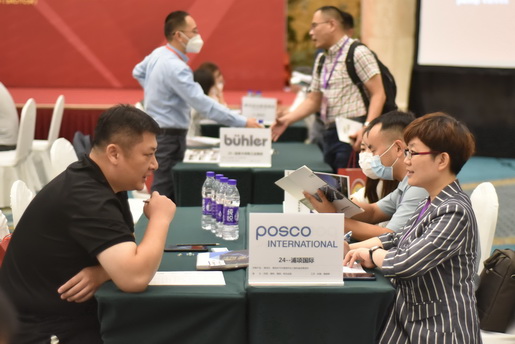 POSCO were talking over with suppliers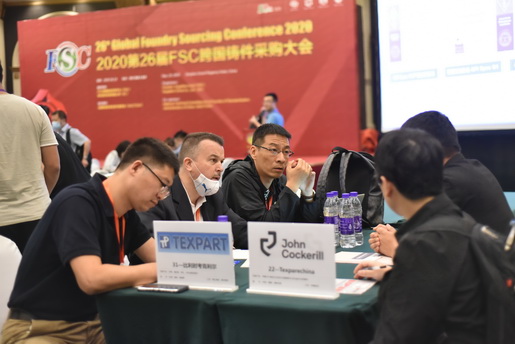 TEXPART, Texparechina were talking with suppliers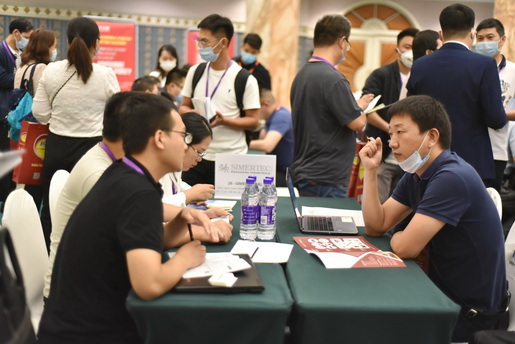 SIMERTEC SRL were negotiating with suppliers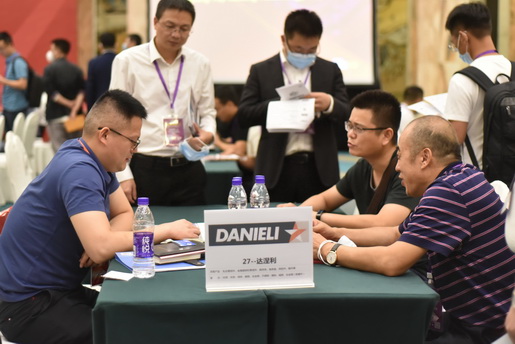 DANIELI were talking over with suppliers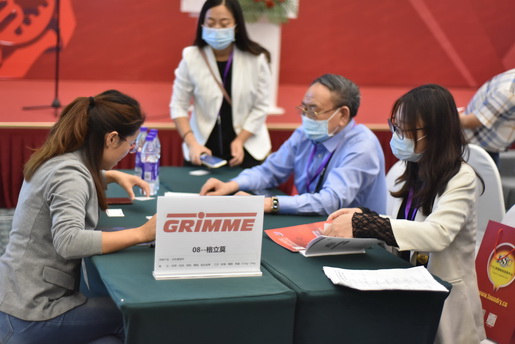 GRIMME were talking over with suppliers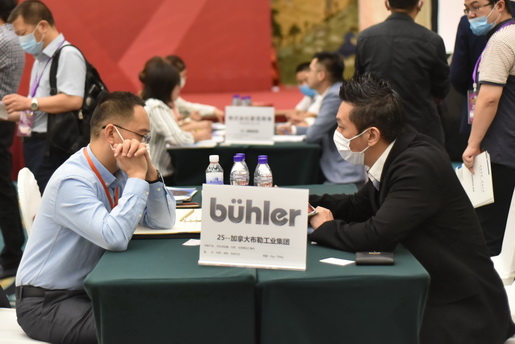 BUHLER were talking with suppliers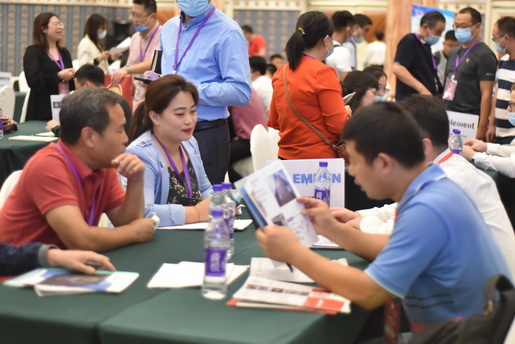 LEMKEN were negotiating with suppliers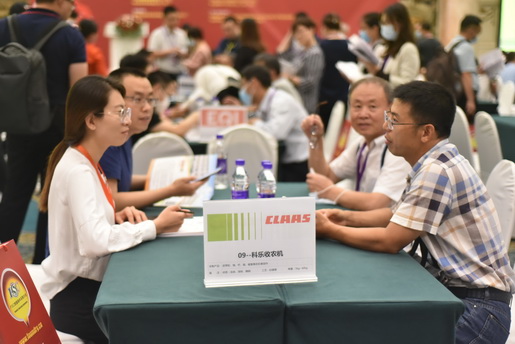 CLAAS were talking with suppliers
FSC plans to edit the electronic version of the"China's Casting Guide" next year, which included more than 1,200 suppliers from our database, produced a bilingual version, increased the push to cover overseas manufacturing companies. Moreover, for overseas buyers who don't have the ability to purchase directly from the factory or cannot effectively manage their suppliers, FSC can help them to ensure the smooth domestic procurement of overseas projects throuth cooperation eith partners to establish a supply chain management.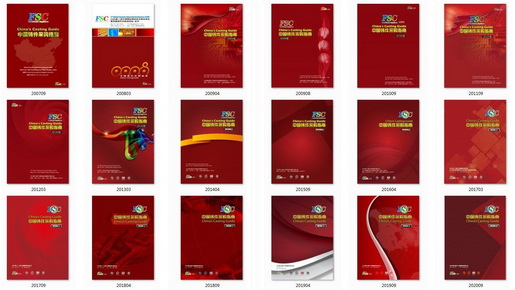 China's Casting Guide
FSC not only has the conference, also has English and Chinese website related to castings. We will try best to help global purchasers develop new projects, optimize supply chain and also help suppliers seek new business chance, develop new market and promote these enterprises have a great development.
The 27th Global Foundry Sourcing Conference 2021 will be held in Shanghai in April 2021. We sincerely hope new and old friends from all over the world continue to focus on FSC, support FSC. Hope to meet you in Shanghai.
Suppliers China Co., Ltd.
2020.09