High-quality orders from multinational groups boost the transformation of foundry enterprises
The 27th Global Foundry Sourcing Conference successfully concluded on April 22 at the Ramada Shanghai Minhang hotel. The conference is organized by Suppliers China Co., Ltd. (SC) and co-organized by National Technical Committee 54 on Foundry of Standardization Administration of China. Attracted more than 400 delegates to attend.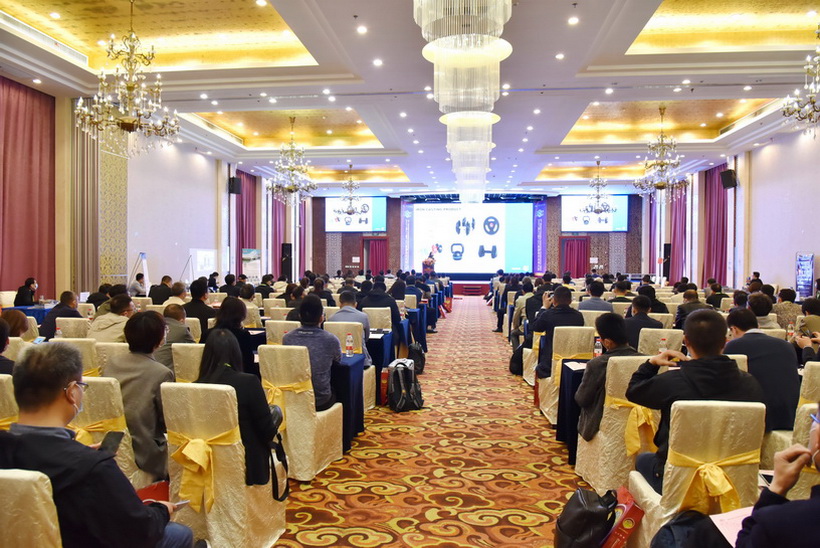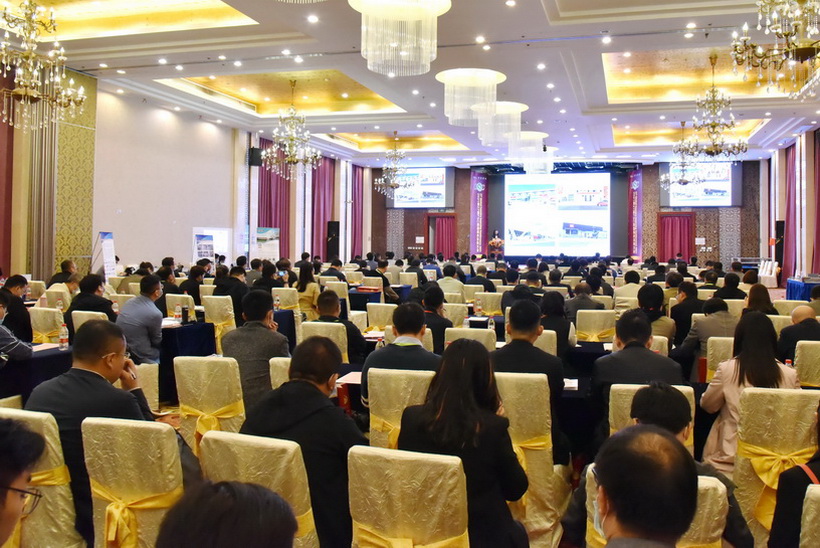 27th Global Foundry Sourcing Conference
The organizing committee invited DMG MORI, FAURECIA, WITZENMANN, SHANXI WANFANG, Jocobs Vehicle, WACKER NEUSON, HE PARTS INTERNATIONAL, IDEX, PRINS, HANBELL, CARGOTEC, Alfa Laval, MERITOR, Howden, EBRO, ABB、ATG、XYLEM.、KSB、SULZER PUMPS、Crane、HITACHI 、Hyster-Yale Group、CONTITECH、BDP、EQI、SKF、ROPEBLOCK BV、ATLAS COPCO 、WARTSILA、SIMERTEC SRL、BCI、Blackwood、DANIELI、ESTUN、WEIDTMANN、ITBC、Mhi Turbo、NORD Group participate in the conference. The purchase involves Engineering machinery, mining machinery, automobiles, ships, pumps and valves, compressors, energy and power, rail transportation, metallurgical machinery, power transmission, robotics, machine tools, paper making machinery, municipalities and other civil use. Six buyers from Siemens Energy, John Cockerill, Decathlon Group, CASAPPA, TTI Group and Metso Outotec held special procurement briefings Gave a detailed presentation on global sourcing strategy, supplier development in China, support programs, requirements for suppliers and supply chain management.
This year, engineering machinery, mining machinery, pumps and valves and other areas of casting procurement increased faster. Through the product material: cast iron, cast steel accounted for a high proportion, aluminum, zinc and magnesium and other non-ferrous metals accounted for an increase compared to the past. Reports show that: multinational groups have increased the purchase of castings in China. They will be previously in India, Eastern Europe and other countries of the parts orders to China, some buyers purchase volume than last year nearly doubled! A Fortune 500 buyer said: As their suppliers in South East Asia had a poor rate of return to work and could not guarantee normal delivery, while China's epidemic prevention was efficient and factories were producing steadily, their new projects were specified to be sourced in China.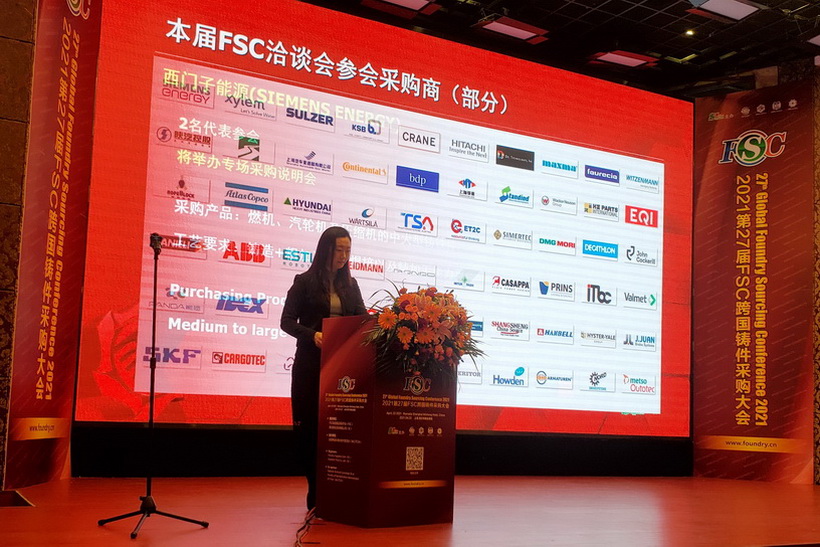 Participating buyers (only part of the logo)
Dirctor Wang pointed out in his opening speech that 2021 is the official year of the 14th Five-Year Plan, and the plan proposes to put the building of a "manufacturing power" in a more important position. For the first time, a separate discussion was held on the optimization of the industrial chain supply chain.
Thanks to FSC's professional and solid pre-conference business matching service and standardized on-site arrangement, the on-site negotiation was busy and orderly.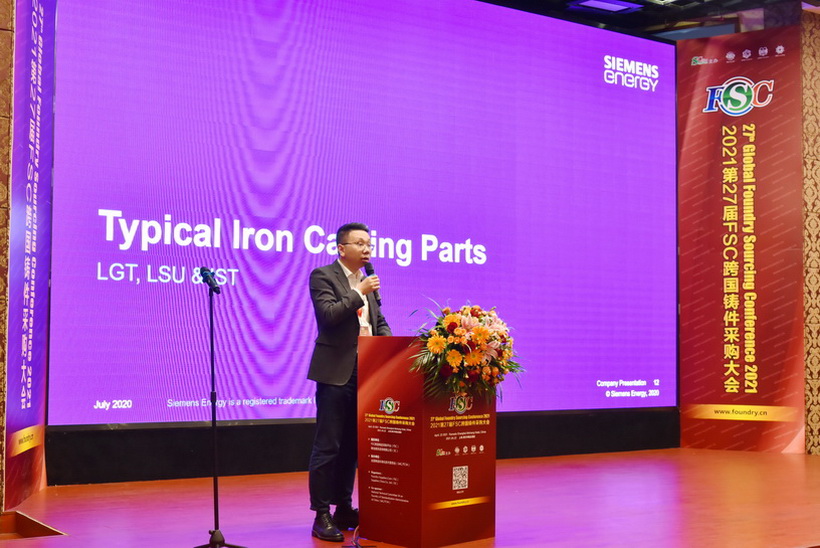 Siemens Looking for Gas Turbine, Steam Turbine Casting Suppliers
Decathlon Group Purchasing Briefing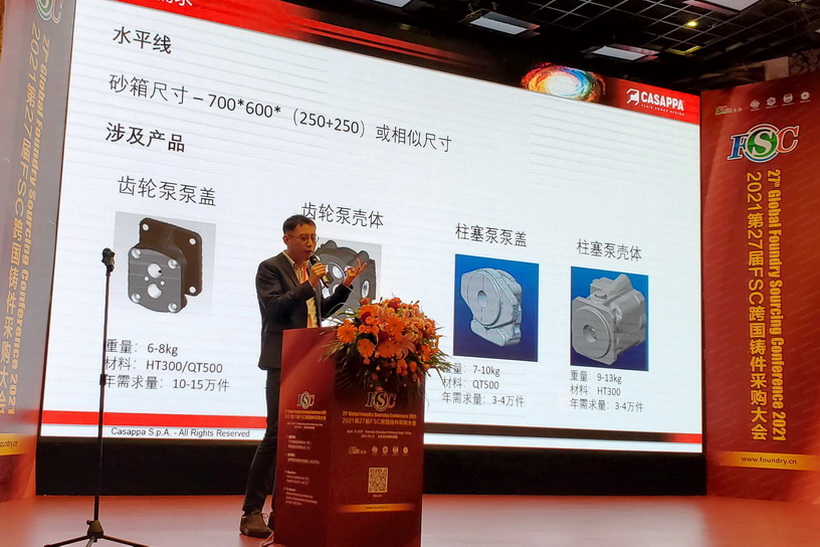 CASAPPA Purchasing Briefing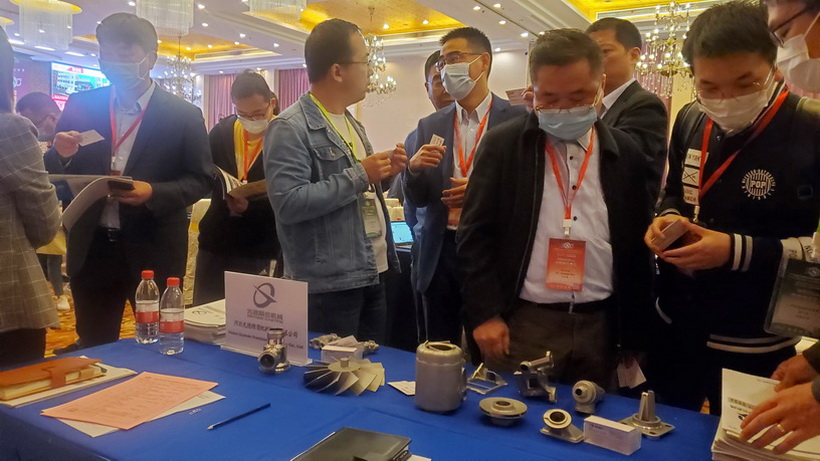 Purchasers visited samples from Hebei Grande Precision Machinery Co., Ltd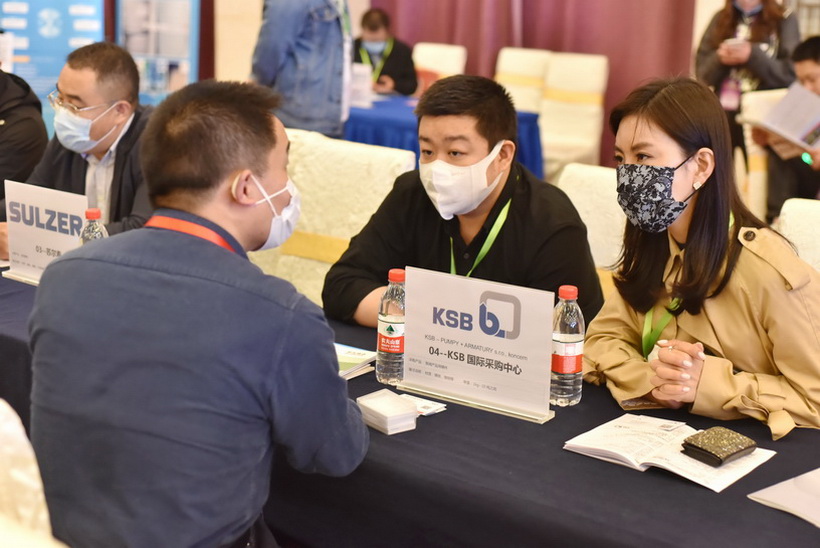 KSB was talking with suppliers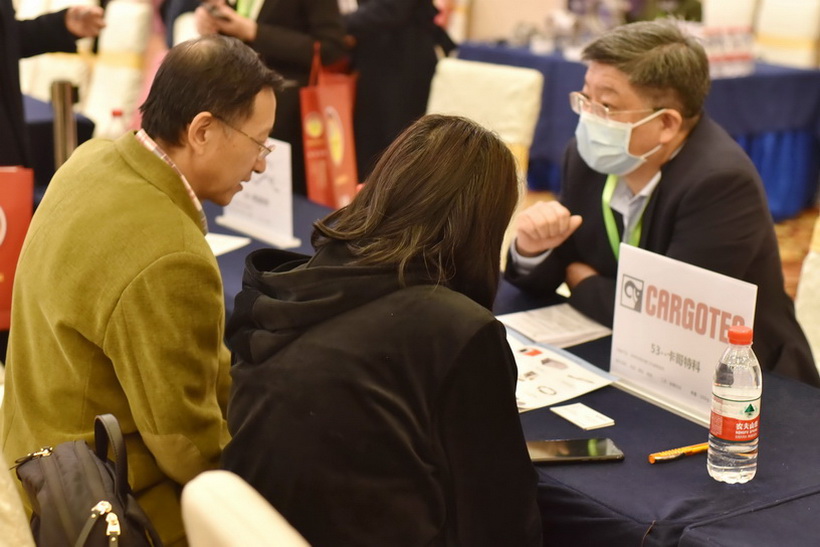 CARGOTEC was talking with suppliers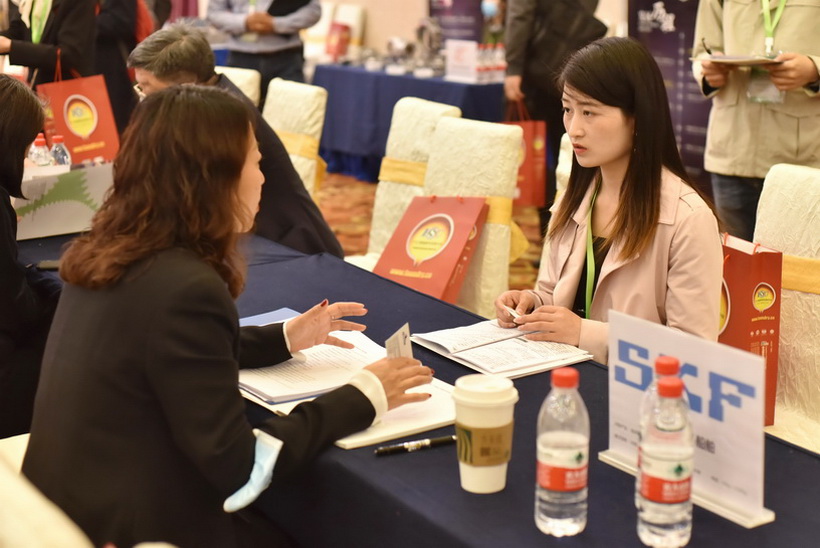 SKF was talking over with suppliers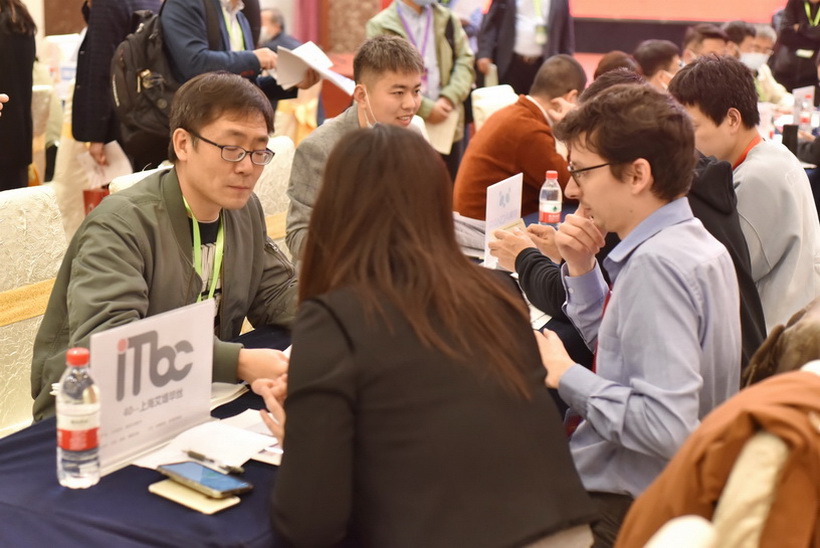 iTbc team were talking with suppliers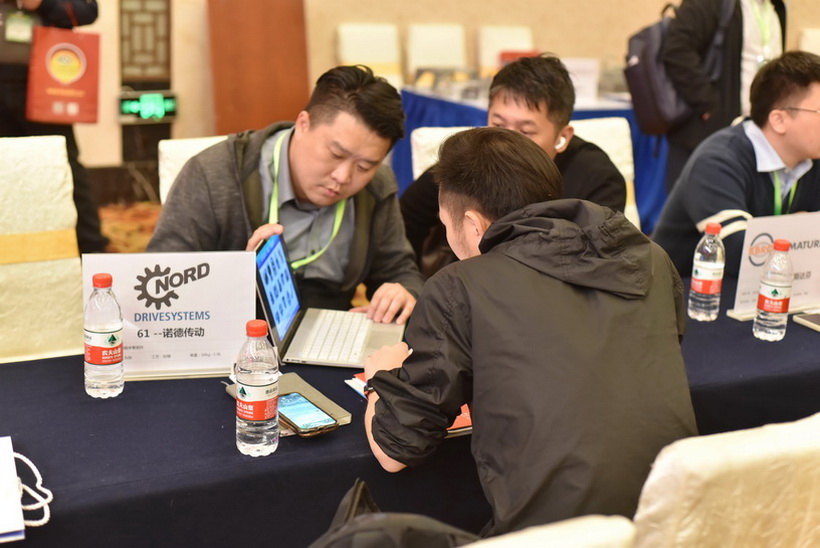 NORD Group was talking with suppliers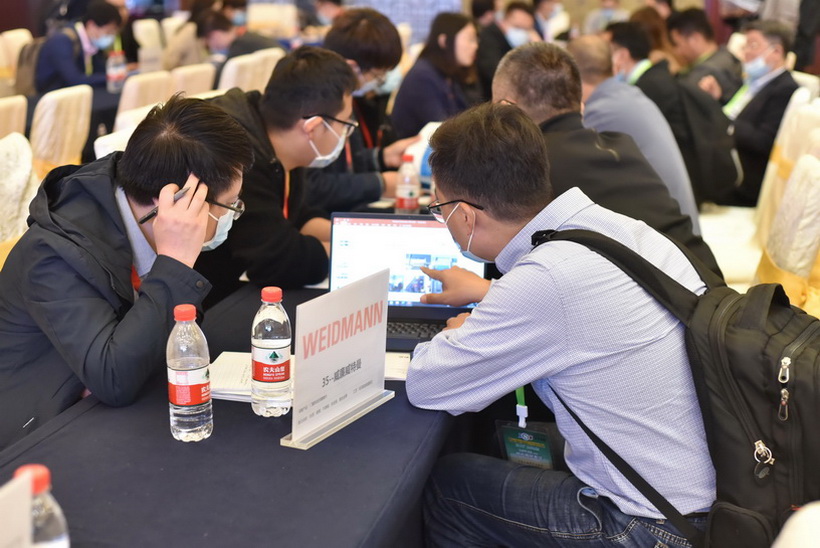 WEIDTMANN team were talking with suppliers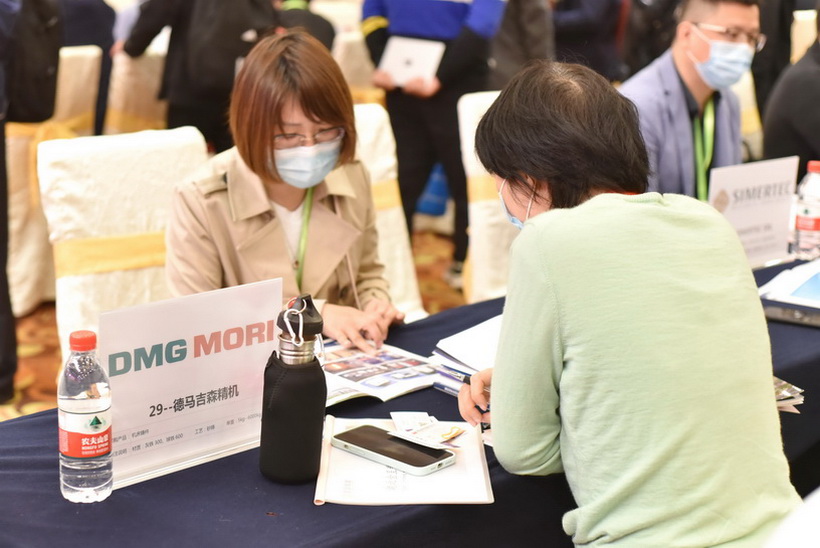 DMG MORI was talking with suppliers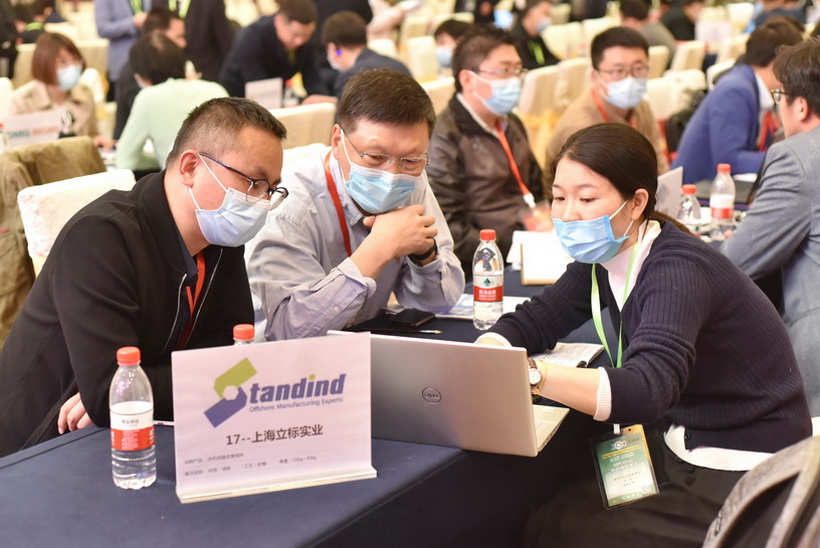 Standind(Shanghai) team were talking with suppliers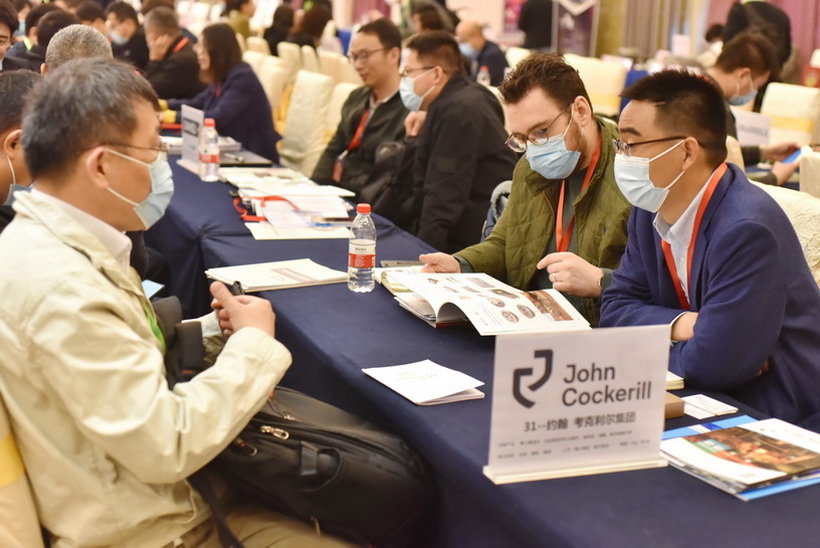 John Cockerill team were talking with suppliers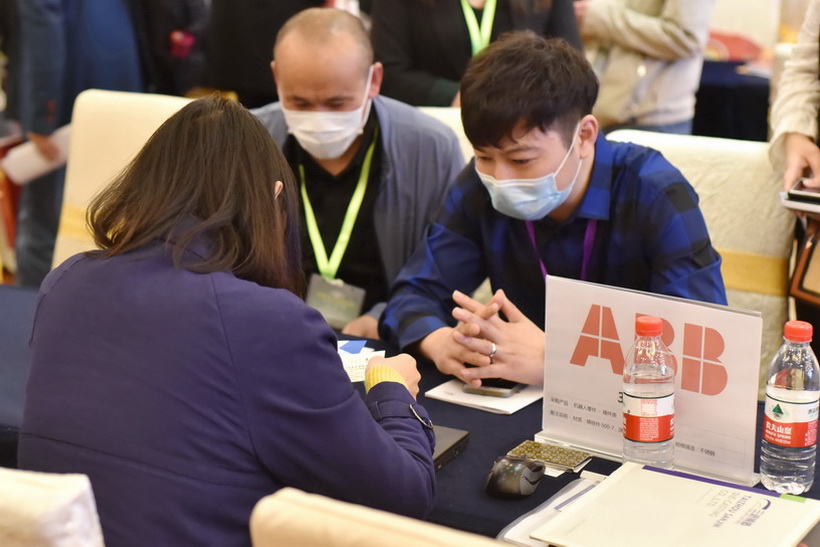 ABB purchasing manager was talking with suppliers
In response to restrictions that overseas buyers were subject to China, FSC plans to edit the electronic version of the "China's Casting Guide", which included more than 1,200 suppliers from our database, produced a bilingual version, increased the push to cover more overseas manufacturing companies, and helped them with casting sourcing. Moreover, for overseas buyers who don't have the ability to purchase directly from the factory or cannot effectively manage their suppliers, FSC can help this type of companies to ensure the smooth domestic procurement of overseas projects through cooperation with partners to establish a supply chain management.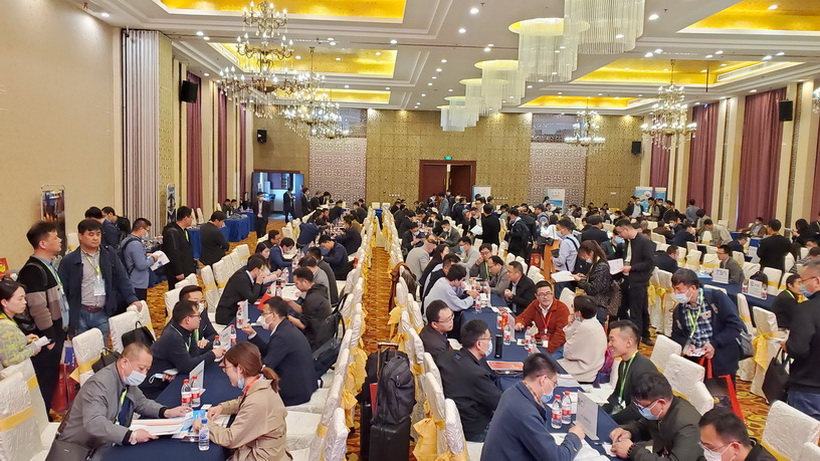 Time for negotiation
FSC not only has the conference, also has English and Chinese website related to castings. We will try best to help global purchasers develop new projects, optimize supply chain and also help suppliers seek new business chance, develop new market and promote these enterprises have a great development.
With the development and advancement of the times, FSC will continue to promote the development and transformation of the foundry industry and make positive contributions.
Supplier China Co., Ltd.
2021.04.29